Salt water waves crashed down behind us as we began to countdown…
3…2…1…

Manning and Marjorie squealed as the bright yellow balloons lifted into the air. Tears quietly crept down my face as the photographer, Amy, captured this sweet moment for my family.
We released balloons to celebrate Marjorie's clean scans, but to also mark her one year cancer diagnosis. May 27. This joyous photo session was smack in the middle of two extraordinary dates – one that brought the deepest of sorrows and the other that brought the highest of joys.
As I think back on this day, one year ago, my mind replays the minutes with clarity, but my heart is foggy on the feelings. There were none. Jordan and I were numb, our bodies protected us from feeling the worst pain a parent can feel.
One year later, shock has worn off and we have felt that pain with every chemo, every scan and every poke. May 27th replays in our mind each time we take Marjorie for a scan or check-up. The "What-Ifs" never end and they probably never will.
Cancer robs you from ever feeling 'normal' again. Sure, you find a new normal, but that fear always creeps in the back of your mind. Painful memories resurface and sting your heart when you least expect it.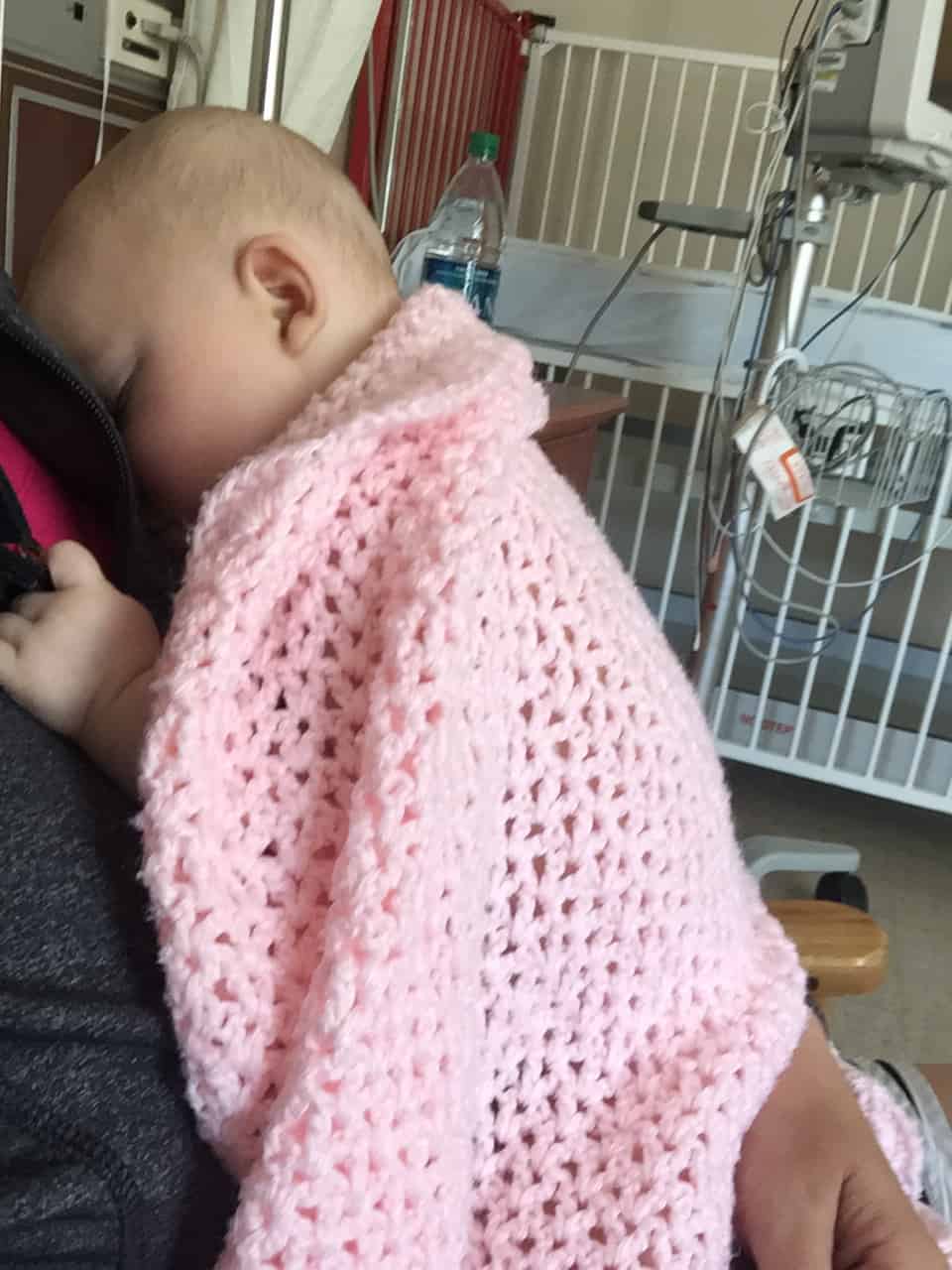 I awoke at 4:30am this morning with a massive heart ache. It was at 4:30am that Marjorie woke last year. Jordan was sound asleep, but I was already awake. I never went to sleep that night. I lifted Marjorie out of the metal hospital crib and rocked her until they finally took her for her CT scan at 11am.
Jordan and I met nurse Mackenzie that morning. She came into our room our nurse for the day, but walked out forever a part of our family and a main character in Marjorie's story. Mackenzie sat with us for hours that day. Answering our non-stop questions both about cancer and about her. I would eventually 'propose' to her that afternoon, asking her to be our primary nurse. Thankfully, she said yes with a smile and we all laughed.
Much like Mackenzie, Dr. Gauger, also flew into our hearts and lives on this day. A brilliant pediatric oncologist with a passion for her job and love for her patients, we instantly fell in love with her and felt safe in her hands. Dr. Gauger was straight forward, but kind. She explained every step of what was to happen with the CT.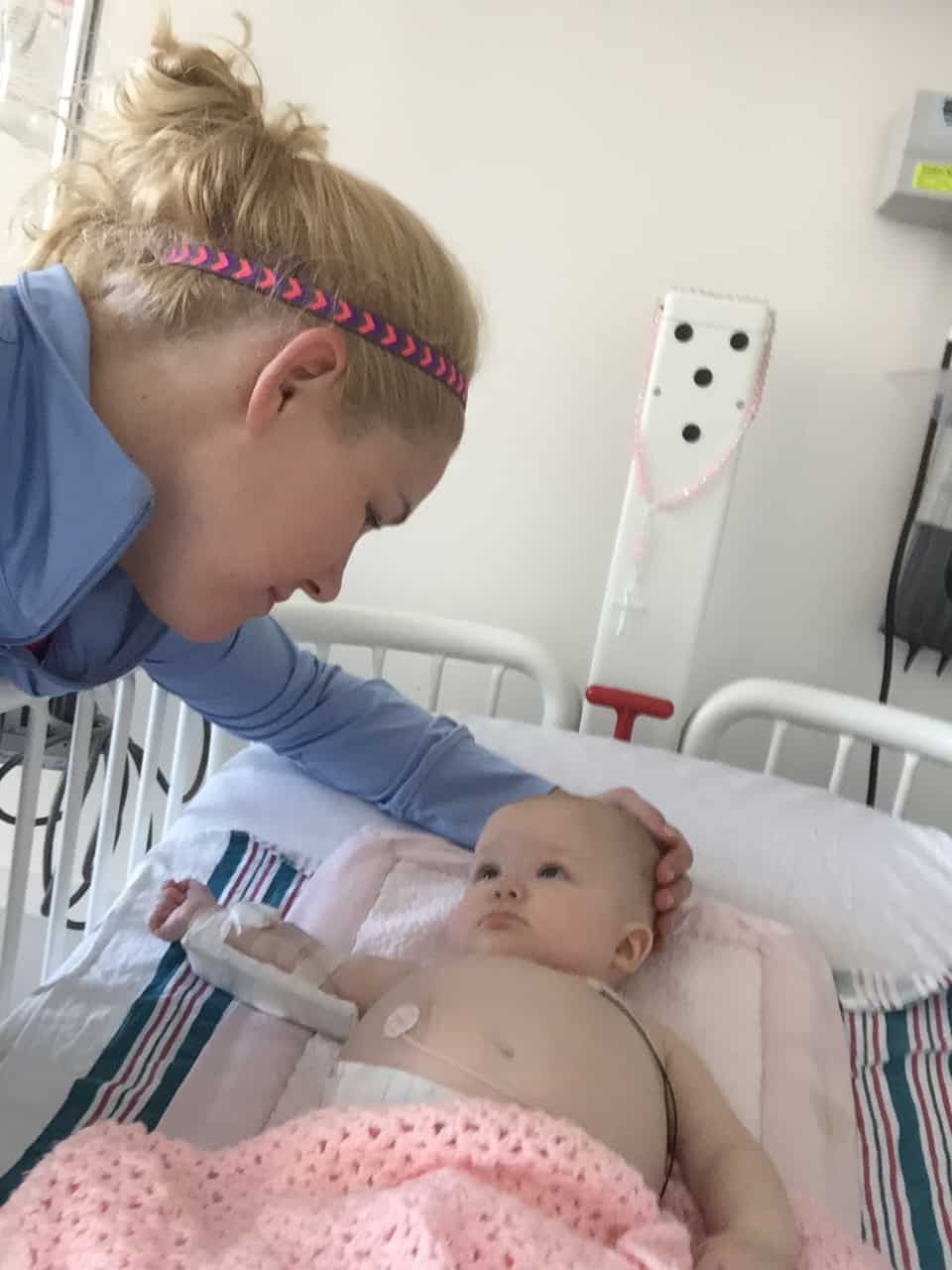 Then it was time. The radiology powers that be were ready. It was time for Marjorie's CT scan, the scan that would tell us if it was cancer. Mackenzie came to walk us down to pre-op. I held Marjorie tightly, Jordan's hand on her back as we followed in steady pace with Mackenzie who rolled Marjorie's IV pole.
We made our way into the tiny pro-op room. Jordan quietly signed where he was told, as I clung to Marjorie in the corner of the claustrophobic room. Dr. Collins was our anesthesiologist that day. He, too, would become a main character in Marjorie's story. He fell in love with our girl that day and we fell in love with him. Dr. Collins came to take Marjorie, but before he did he asked if he could pray for her. We nodded and thanked him. He told us he would take extra good care of our precious girl.
My quiet tears turned into moaning sobs as I placed my fragile Marjorie in his arms. I turned and collapsed into Jordan's arms. We sobbed uncontrollably. The fear was too much, it felt like someone took a sledgehammer to my heart.
Jordan and I eventually made our way back to Marjorie's room where we would wait…and wait. Wait for Marjorie to return, wait for answers, wait for the fate of our precious baby girl.
It is a proven fact that when you are waiting for test results, time DOES stand still. Jordan and I painfully watched the clock. It was the longest day of our lives. Jordan's energetic spirit was no where to be found. The room was silent – no tv, no talking, no laughter.
At 4:35pm the door opened. Doctor Gauger walked in with Mackenzie behind her. Dr. Gauger began talking and said the CT scan confirmed what she suspected, "Neuroblastoma".
I tried to keep my composure, typing furiously on my Notes App so I would remember later. "Keep it together, McCall," I told myself in my head, "You have to remember."
Then I realized I had no idea what neuroblastoma was.
"Is this cancer?" I naively asked Dr. Gauger, praying it wasn't the answer I suspected.
"Yes," she replied.
My iPhone slipped out of my hand. My attempt at note taking was over. Mackenzie stood over me with compassionate eyes and Jordan's hand grabbed my leg. I knew neuroblastoma was cancer, but I wanted to not believe it until the very end.
Dr. Gauger's voice slipped into the background as my mind's furry took over.
Cancer. How? Why? Prognosis? Why God? Why my baby? Why not me?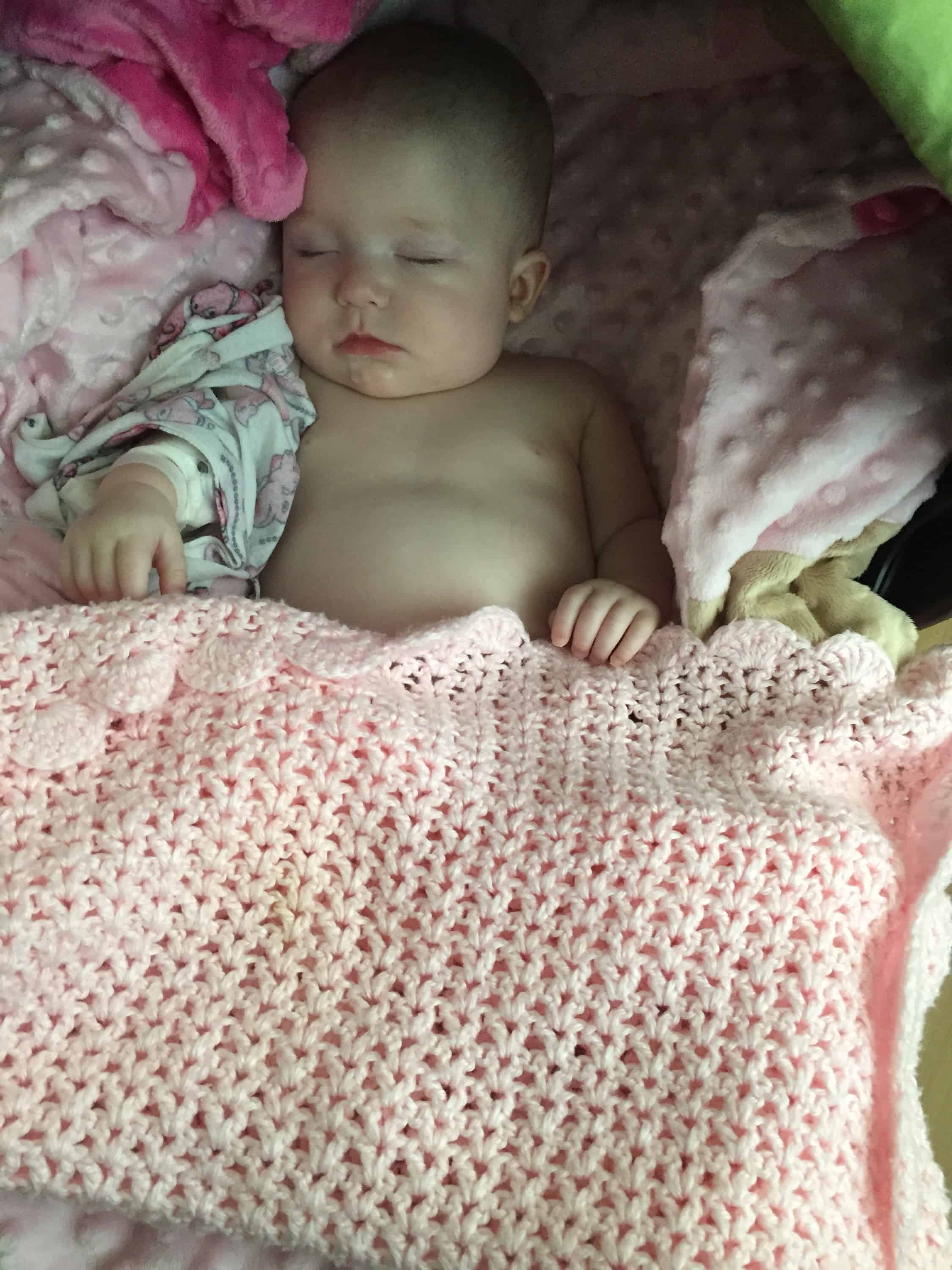 I looked down at Marjorie sleeping peacefully in her carseat. Her belly was growing so fast it was one of the only places she was comfortable. Our precious girl. The sledgehammer hit my heart again, shattering the pieces even further.
Dr. Gauger and Mackenzie stayed in our room for quite some time, maybe an hour. They walked out and Jordan and I collapsed again.
"I have to call mom and dad," I said. Then I thought about Gaga. How on earth was I going to tell her that her beautiful namesake had cancer.
I dialed mom's number and the phone was answered with moan.
"Oh McCall, cancer? Cancer? This can't be happening."
I tried to hold together on my end, calmly explaining the bits and pieces I remembered from Dr. Gauger's explanation. But just like my note taking, I gave up and gave in to the sadness and anger. I bellowed along with mom on the other end. Daddy eventually took the phone and we bellowed together.
My sister, Jessica, called next. In typically Dr. Jessica fashion, she was cool and collected. I
could hear her voice wanting to crack, but she was playing her part of big sister, still trying to protect me even though nothing could keep the pain away. Jessica told me she would be on the next flight down.
"We will get through this, McCall," she said. "You take care of you and Jordan and Marjorie. I will take care of mom. I will explain everything. We will get through this. I will be there as soon as I can. I love you."
The rest of the day was a whirlwind of phone calls, texts and messages of love. I did the only thing that made sense in my head – I wrote. It was too hard for me to talk on the phone, but I could write. I had to release my pain, my hurt, my confusion, my anger.
One year later, I am still writing. Thankfully, I was able to write a happy ending to her story, one that we hope is truly the end of our cancer story.
Today has been a rollercoaster day (and its not even noon). Remembering that day is not fun, but it is necessary. A big part of healing from any trauma is to go back and remember, like really remember. I go backwards so I can move forward and no longer let cancer rule this day and my heart.
Tears steadily stream down my face as I write this blog, but they are good tears – healing tears. They hold all of the feelings from that day. The more they fall, the freer I am. I must let them go just like we released those golden balloons into the air, the color of pediatric cancer awareness.
Through therapy, writing and feeling the feels, I am letting go of the sadness that was this day. For on this day, I want to rewrite a new ending and make new memories every year – never forgetting what was, but no longer feeling a prisoner to the trauma of this day.
The good Lord knows there is so much life ahead for Marjorie and Manning. And in this very moment there is so much love! Love for my tiny hero, the girl who stole the hearts of people across the country (and globe!), love for my husband, love for my unsung hero, Manning, and love for every prayer warrior, friend and family.
It is a love so big it hurts. While cancer brought devastation, you all brought love and light back into our lives. Today, I am choosing to feel the love and to spread it. I am choosing to make lemonade from cancer's lemons. Move over Beyonce.
Cancer might have dented my soul, but I will not let it dent this day anymore. Today, we will put on our pink, spread kindness, drink lemonade, soak in the sunshine and thank God for answering our millions of prayers. Cancer no longer exists in our Marjorie. She has overcome. We have overcome.
Today, I let go and embrace the love and light surrounding me.
This slideshow requires JavaScript.