Tuesday, December 16, 2014
Well I really can't say I woke up this morning and thought it was all a dream because I never actually went to sleep last night. A mix of excitement, nervousness, overwhelming joy and of course feedings kept me up all night and I did not mind one bit.
Every time I dozed off I would wake up in a panic. Is she breathing? Is she too cold? Is she too hot? And I would find her just as I did five minutes before: sleeping peacefully in HER crib. Yes, it was real. She was finally home.
At midnight I found myself on the couch with the Christmas tree on and my baby girl in my lap. I couldn't help by cry. I had waited for that moment for so long.
My mom and I took her to her pediatrician appointment this morning while Jordan took our Manning for some one on one breakfast and Home Depot time. We were at the pediatrician way longer than what I anticipated. I was a nervous wreck having her out of the house and in a flu infested doctor's office for so long. But everything checked out and she now weighs 5-pounds, 1.5 ounces! We will continue to go back every two weeks to monitor her weight and growth.
It was a busy day. I feel like it was non-stop cleaning, organizing, feeding, etc. Oh and of course digging dirt in the backyard with Manning. At one point both Manning and Marjorie were asleep. A feeling washed over me and there is only one way to describe it: complete. Our house is insanely messy and hectic as we navigate this transition, but I could care less because my babies were both home sleeping and growing.
Tonight as I continued to organize all of her hospital bags and put things away, I came across her first diaper. I stared at the tiny diaper in my hand and couldn't believe it used to be big on her. I couldn't believe the journey we've been on and how far Marjorie has come. I'm not sure when this will all sink in or if I will ever be able to wrap my head around what we've been through.
But for right not, in this moment, I do not care. I write from the comfort of my couch with my mom next to me feeding Marjorie (who is taking her whole 50mL bottle like a champ). My family is complete and together. My heart is full and whole.
This slideshow requires JavaScript.
---
Monday, December 22, 2014
Today marks one week since we brought our baby girl home. It seems like so long ago, almost as if the pain of the past two and a half months never happened because she is doing so well.
Right now mom and I are heading back to Jacksonville for her follow up eye appointment. My nerves are shot as the morning was spent on the phone with insurance and the hospital. Not to mention just putting my girl in the car and taking her somewhere puts me on edge and the hour and half drive doesn't help.
It's been incredible having her home. Marjorie came home on a schedule, which is quite nice. We change and feed her every three hours. She is eating well and is waking up more and more every day, even waking up on schedule to eat. Marjorie even seems to have adjusted to the increased noise level brought on by her big brother (ie truck noises and crashes).
As for her momma, I am going through the motions of simultaneously feeling both overjoyed and petrified every minute of the day. I watch over her just like I have the past two months in the NICU, only now it is just me. No alarms or Mama Lisa or nurse to help. Well, that's not true. Marjorie has the most attentive daddy and Annie at her bedside too.
Manning is still quarantined at home to prevent him catching anything. However, he still has a runny nose. I think every toddler's nose runs incessantly from November through March.
Manning has completely ignored the fact that there is a tiny human living in the room next to him. He disregards Marjorie completely, which is honestly quite a blessing. I am so afraid he will pass germs on to her so I don't encourage interaction.
Even with the distance we keep between them, there is only so much I can do. If I could order a bubble off Amazon to keep germs away from her I would. It is beyond scary. She had a tiny green booger in her nose two days ago and you would've thought she lost a limb by my reaction.
But I'm pretty sure most mothers can empathize with my reaction. Spending 68 days with your daughter in the hospital changes you as a parent. By nature, I've always been laid back. I don't call the doctor after every sneeze and I follow my gut as a mother. Now my knowledge and gut reaction have taken a 180.
My daughter and I have been through quite a traumatic time together. Nothing will ever erase a minute of that from my memory. I just pray that I can find a peaceful balance between my calm nature and the anxiety I feel being a preemie mom.
In this new life where I feel uncertain most of the day, there is one thing that brings me immense peace: holding my daughter without wires or beeping. There is nothing more calming than picking your baby girl out of crib, placing her on your chest and walking to lay on the couch in the middle of the night.
Yes, she is home. And yes, it is so stressful. I don't know what the future holds, but I know that my Marjorie and I have made it this far and that there is no stopping us now.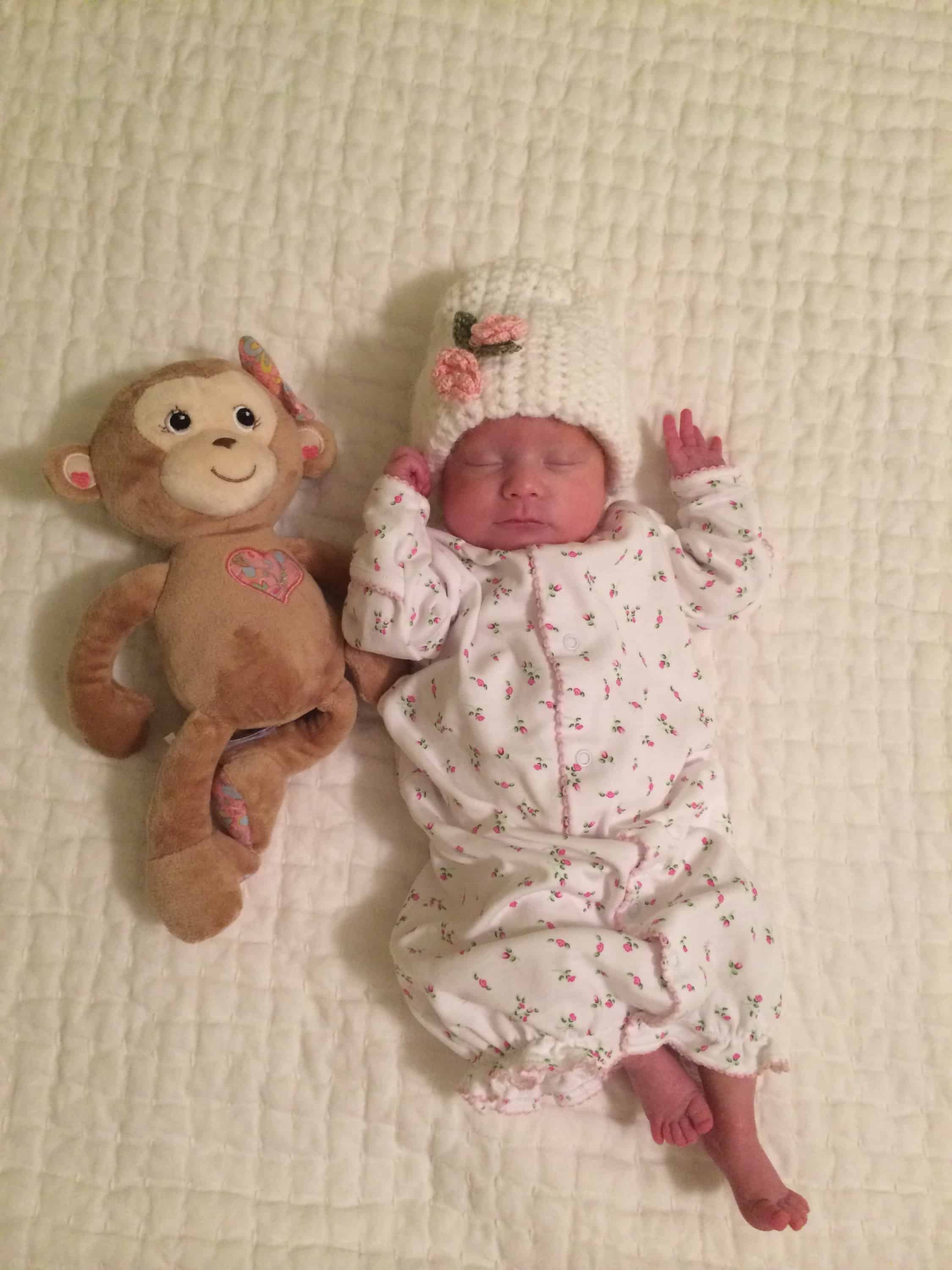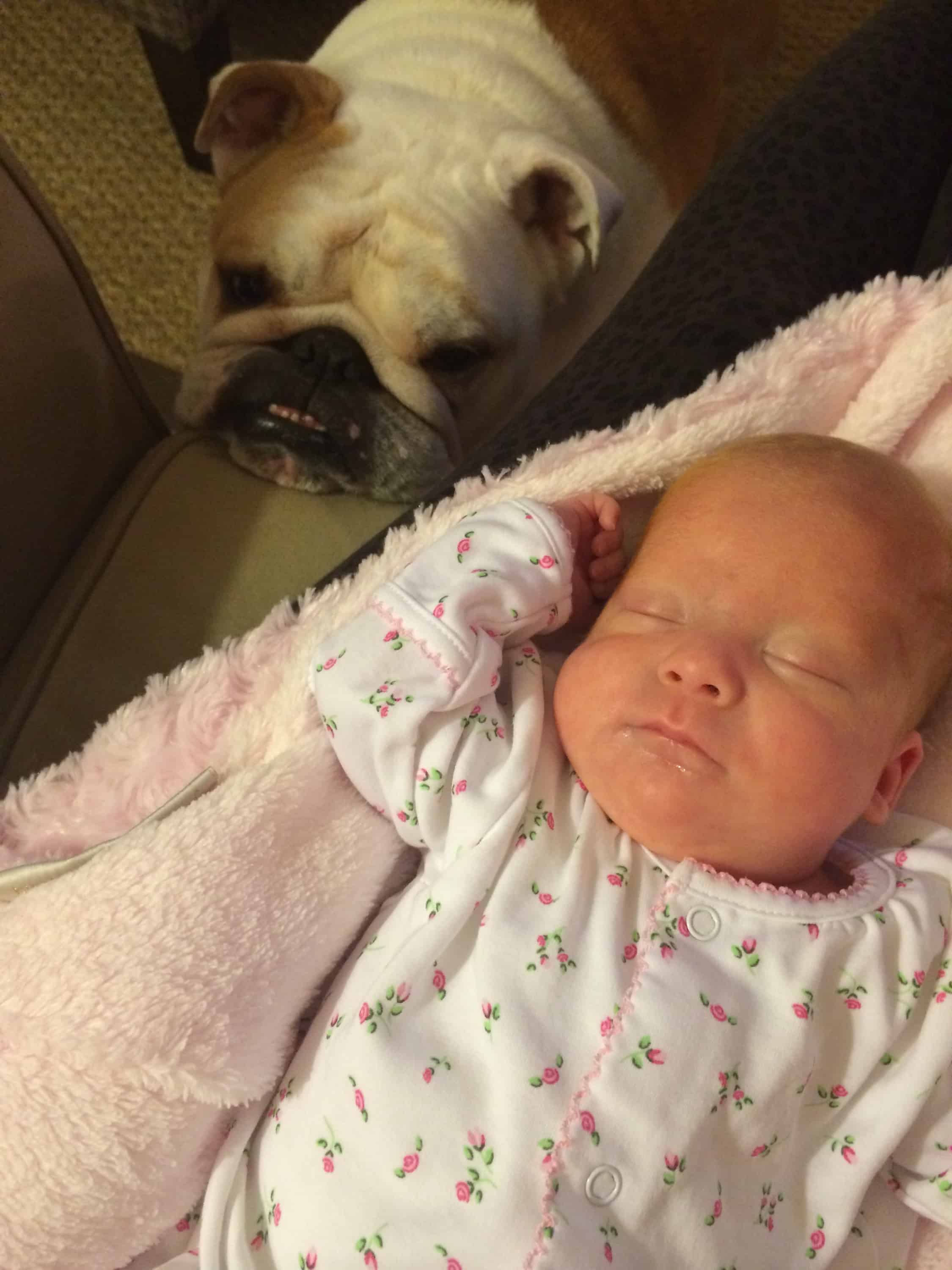 ---
Monday, December 22, 2014
We survived the eye doctor. Marjorie did better than her momma. ROP eye exams are no fun. They dilate the baby's eye then use a tool to keep the eye open to look at the back of the eye. There are medical terms that go along in the description, but from a momma's medical point of view they are no fun. I chose to stay in the room so I would be there to scoop her up as soon as it was over. However, I did choose not to watch. Instead, I faced the wall and cried along with Marjorie.
But I am happy to report she is ZONE 3! That means her nerves have vascularized into Zone 3, the last of the Zones. We will repeat the exam in three weeks and hopefully get a good report and not have to go back for six months.
Thank goodness for Annie today who drove us in the rain. Glad to be home and have that out of the way. Now on to Christmas!
Merry. Merry.