"I went to mass twice this week, praying for God to heal one and to take another."
The words of my father-in-law pierced through heart. Gary is a man of quiet faith, but certainly not quiet in nature. His bold personality can light up a room and leave everyone in stitches. He prayed this week for God to heal Marjorie and for God to take his mother.
Nearly two months ago Grandmother Esther suffered a debilitating stroke. Since that day, we have all said silent prayers that God would take her peacefully. Because if Grandma Esther knew the quality of life she was living post-stroke, she would have had a fit!
At 92-years young, Esther was a force to be reckoned with. Despite suffering from dementia the last year or so, she was a pistol. It was in her DNA. I think it is in the DNA of every soul born during the Great Depression.
My father-in-law is known for his "Esther Stories" and other anecdotes from growing up in Evansville, Indiana. If there is one story that perfectly portrays Grandma Esther it is the night she beat up her husband, Al.
Grandpa Al was a severe alcoholic. He owned a bar and stumbled home late at night with poker winnings, such as a boat, which Gary and his friends would later take on a joy ride and accidentally sink.
Al promised to take the children to the circus, but ended up taking to the bottle instead. That evening when he stumbled home, Grandma had enough. He passed out in the foyer and Esther gave him a piece of her mind or rather her foot.
The next morning Al woke up sore and covered in bruises. He asked his wife what happened and she simply replied he must have fallen on his way home. Esther kicked Al out of the house and out of their lives in 1958. Gary was 12-years old.
Grandma Esther's tiny stature was quite deceiving because she was one of the strongest women I've ever known. She raised three amazing children on her own. With little money and little education, Esther took to work in a plastics factory to make ends meet, which eventually led to the demise of her hearing and a long (and hysterical) battle with hearing aids.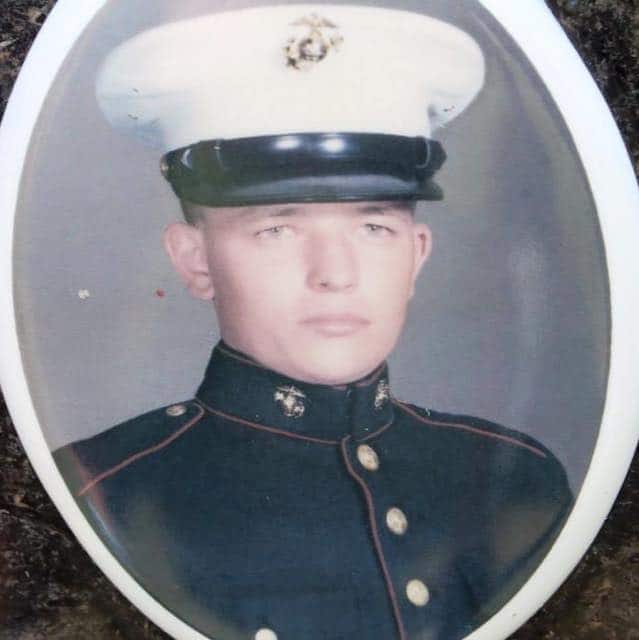 On February 28, 1968, Esther received the dreaded knock on the door. Her son, Ronnie, had died in Vietnam. He was 20-years old. The hole Ronnie left behind was never filled in her heart, her daughter Maridawn's heart and least of all, Gary's heart. Gary lost his best friend that day. But life went on. If we can all learn one thing from Esther, it is that life goes on. She marched on.
I will never forget the first time I met Grandma Esther. I instantly fell in love with her feisty spirit and her love of trips to see the family AKA the cemetery. Esther always had us in stitches, even though she didn't mean to. Whether it was arguing with social security about her birth date (she had the wrong birthday for 90-years. I'm not kidding.) or explaining to us how she didn't mind gay marriage, Esther was one of a kind.
There isn't a hole in our hearts today, like there was when Ronnie died. Esther lived a long life, filled with ups and many downs. She was a fighter, just like our Marjorie who received a beautiful miracle this week.
Such is the circle of life. Three weeks ago we welcomed my new niece, Sutton, and today we say good-bye to Esther. We are left with memories of love and laughter.
Rest in peace sweet Esther. You are finally reunited with your Ronnie. You will forever be on our hearts and in our lives. We will carry on your fighting spirit and continue to tell "Esther Stories" any chance we get. Thank you for loving us. Thank you for raising my father-in-law to be the most incredible man and grandfather to my children.
God granted Gary's two prayers this week: Marjorie's miracle and Esther's peaceful death. Our hearts are thankful.
This slideshow requires JavaScript.