To my dearest daughter on your second birthday,
I wish I could look back on this day with loving memories and joy. But I can't. Your birth date was one of the most difficult days of my life. I will never forget the sounds and sterile surroundings of the OR room. Your daddy sat behind my head, resting his face next to mine and holding my hands that stretched out on the cold steel table.
When Dr. Glas finally pulled you out, the nurse came around the curtain and held you up. "She's beautiful, mom and dad." She said as she held you up for us to see your precious face. You looked back at us with wide eyes, as if to tell us, "I've got this mom and dad." Tears streamed down my face – and your daddy's too.
Those precious few seconds would be my only glimpse of you on your birth date. My body had been through too much and I was unable to see you until the following day. I could not get to you fast enough the next day. Waiting for the doctor to make rounds and free me from the catheter and IVs, was agony.
Unable to walk, your Aunt Anne and daddy wheeled me down. Daddy already had the NICU drill down – sign in, scrub in. I followed his lead, trying my best to clean my hands with IVs hanging from my arm.
He pushed my wheelchair into your tiny room, where your NICU Momma Lisa was already there loving on you. She lowered your bed so I could get my first glimpse at you.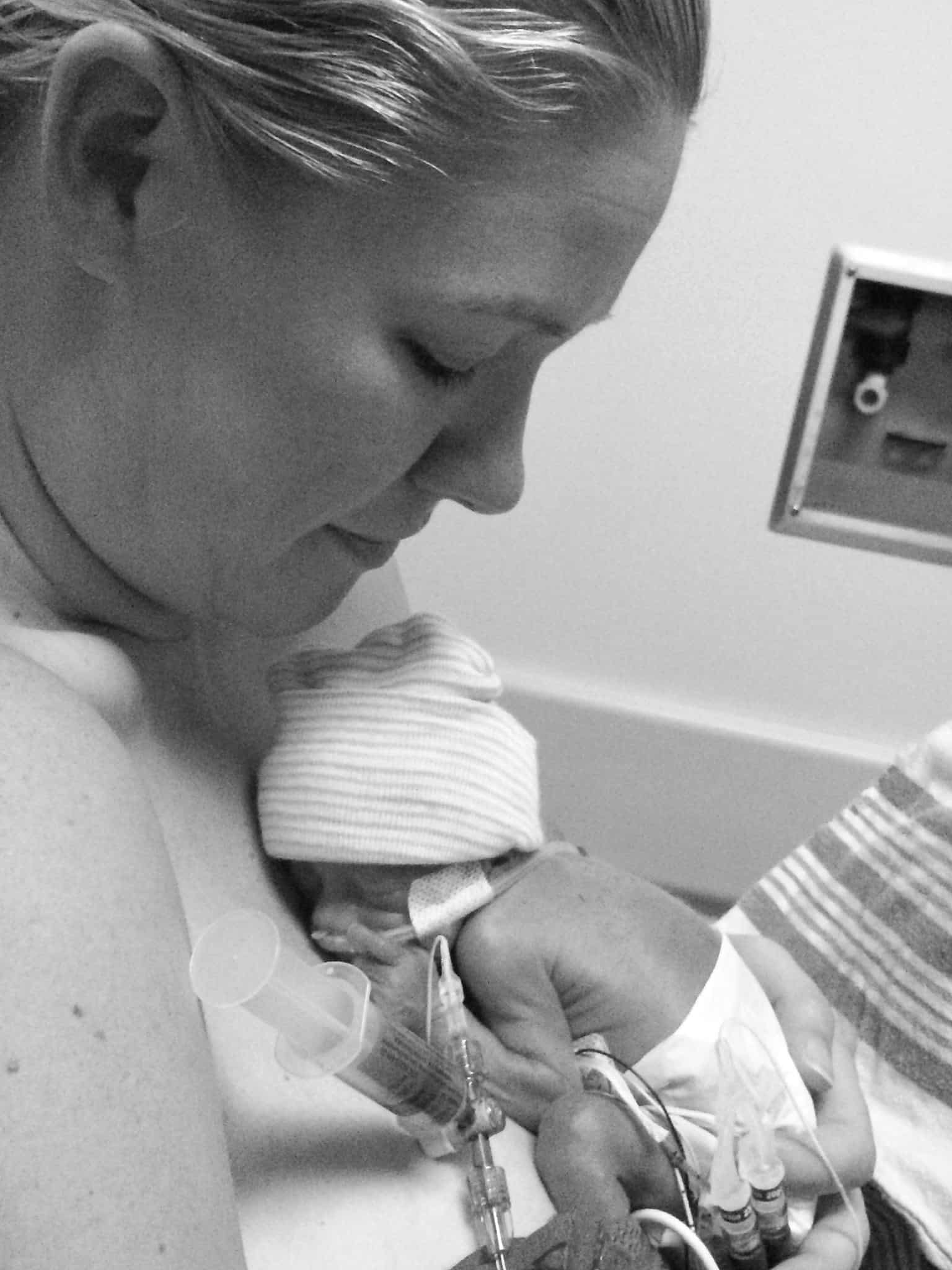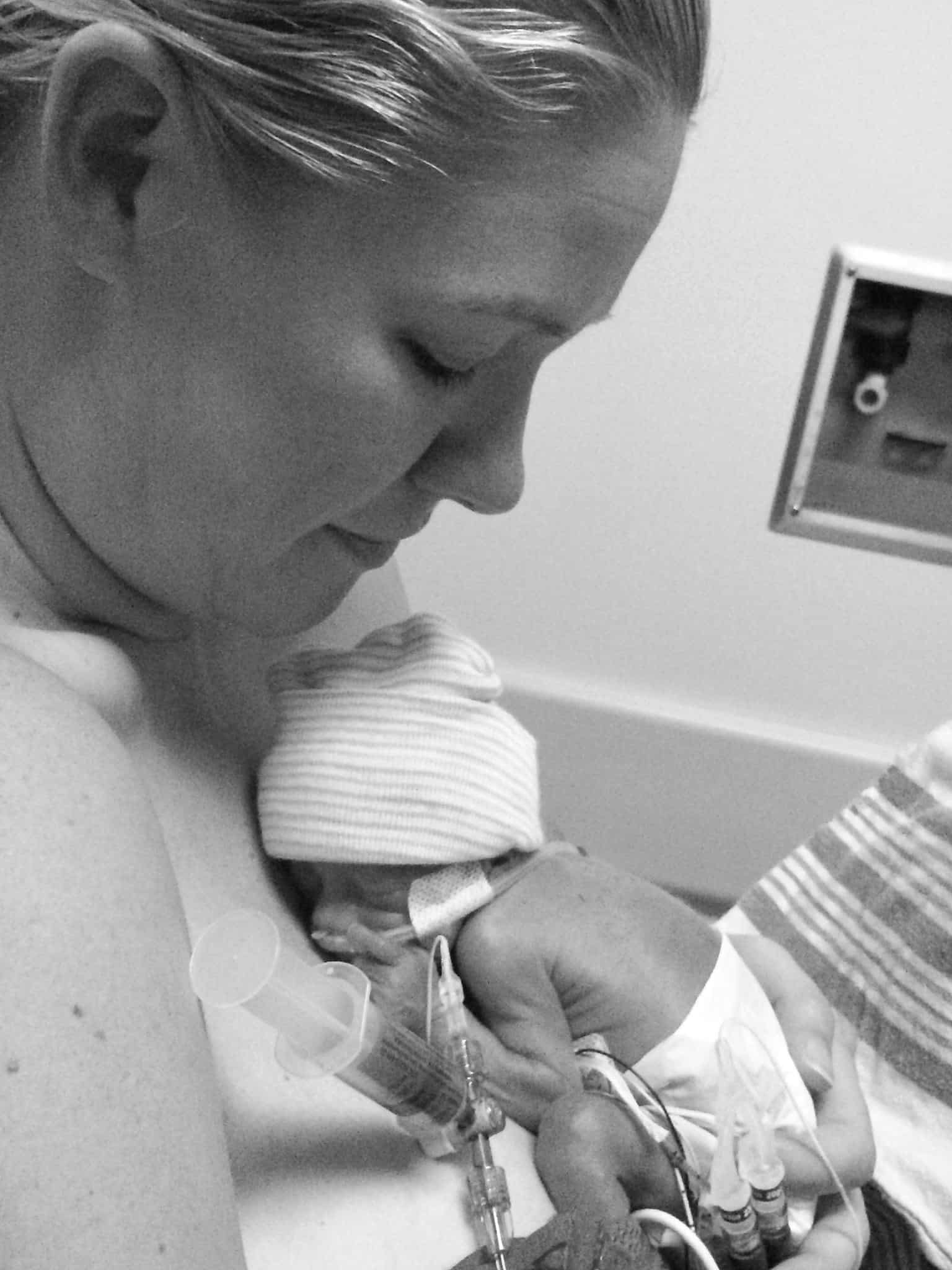 I slowly reached my hand through the tiny porthole of your Plexiglas home and touched your tiny fingers. Tears welled and streamed down my face. You were so beautiful – and so tiny. It wasn't supposed to happen like this. But there you were. You clearly had a different agenda.
Your birth set the tone for the spirit you carry with you today: small, but MIGHTY. Tough, but loving. Wild and free. Full of LIFE and ready for life's next adventure – even if your mom and dad aren't ready. You clearly have your own timeline and march to your own drum. Your contagious laughter and independence are going to carry you so far in life, my sweet girl – I just hope daddy and I can keep up with you!
I don't know why you have had to endure so much in your short two years, but I do know that there is NOTHING you can't overcome. You have captured the heart of so many – and you have so many angels flying on your shoulders, watching over you, protecting you when we can't.
I often think about how I will tell you about your birth and tumultuous first year of life. I still don't have the answer, but I don't think I have to. You will let me know when you are ready. You will lead the way in your own life – just as you always have.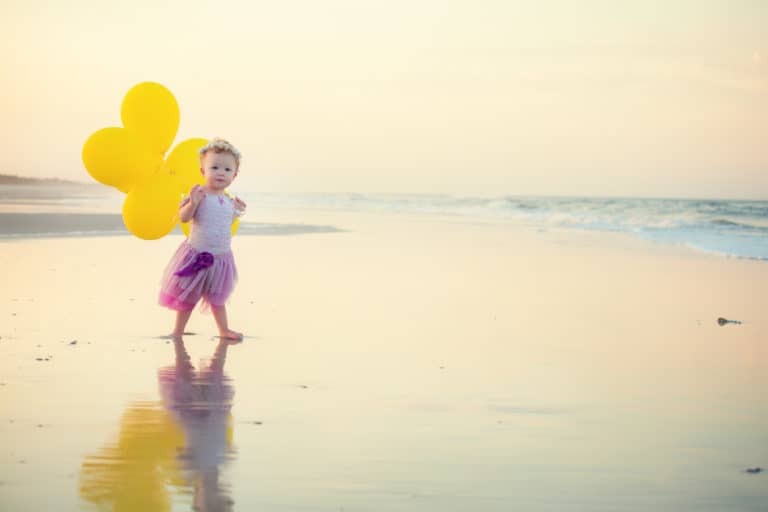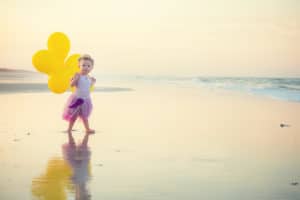 Marjorie Mims, you are a shining example of what life is about. Perseverance, discovery, love, hope and faith. May this year be filled with tons of laughter, Minnie Mouse, wagon rides, black beans & cheese (lots of cheese), dancing, singing, sparkly & squeaky shoes, hair bows, big brother tackles, friends and HEALTH.
You are my hero. You and your big brother are my heart and my light. I prayed long and hard for you.
I dreamed about you before you even kicked your way into this world. I thank God every day for not only blessing me with a baby girl, but a feisty one who is going to be a world changer. You've already changed my world for the better.
I know this isn't the birthday we planned on. Hurricane Matthew drove us out of our home, but we are together – and that is all that matters. You continue to teach us that no matter what curveball life throws us, we will march on – and we will do it with laughter and love. The world is your oyster baby girl and I can hardly wait to see what God has in store for you!
Happy happy birthday my precious angel. Here is to the best year yet and prayers that your daddy and me can keep up with you!
We love you, peanut!
This slideshow requires JavaScript.