The bad florescent lights flickered in the grey colored dressing room. The Dillard's dressing room resembled my mental state: depressed, anxious and grey. I squatted onto the cheap carpet with tears streaming down my face. Another dress, another disappointment.
fat, gross, huge, ugly…unworthy
It was prom. I was in the depths of my eating disorder and hating every inch of my body. The rickety dressing room door stood between my mom and I. She kept bringing dress after dress, each one sending me further into a downward spiral. My mom was getting frustrated, unable to understand why I hated every dress. Little did she know the depths in which I hated myself.
The anxiety of fitting into the 'perfect' dress for prom and school dances, ultimately formed a deadly routine that I would keep up for the next fifteen years…
Special event in ___ weeks. I weigh ___ pounds and need to loose ___ pounds. Safe foods only. Cut out food groups. Calories in minus calories out. Chart daily weigh ins. Exercise daily. No drinking. No social activities. No friends. No life.
Must. Fit. The. Dress.
Days and nights were consumed with anxiety about how I was going to fit into 'that perfect dress' and look amazing. It never dawned on me that I could buy a dress to fit my body and not vice versa. The morning of the event would arrive and I would step on the scale. The number was never low enough; I was never good enough.
My first black tie event after coming home from treatment was one of my most difficult days. I did not 'prepare' or use symptoms, which is a good thing. But I was so uncomfortable in my skin and in my body.
I smiled and put on a happy face, but eventually got up from the table and locked myself in the bathroom where I sobbed. My stomach was in knots and I felt invisible. I was 'huge' and just wanted to disappear. But I held my faith in what my treatment team always told me – that one day I would be free in recovery.
---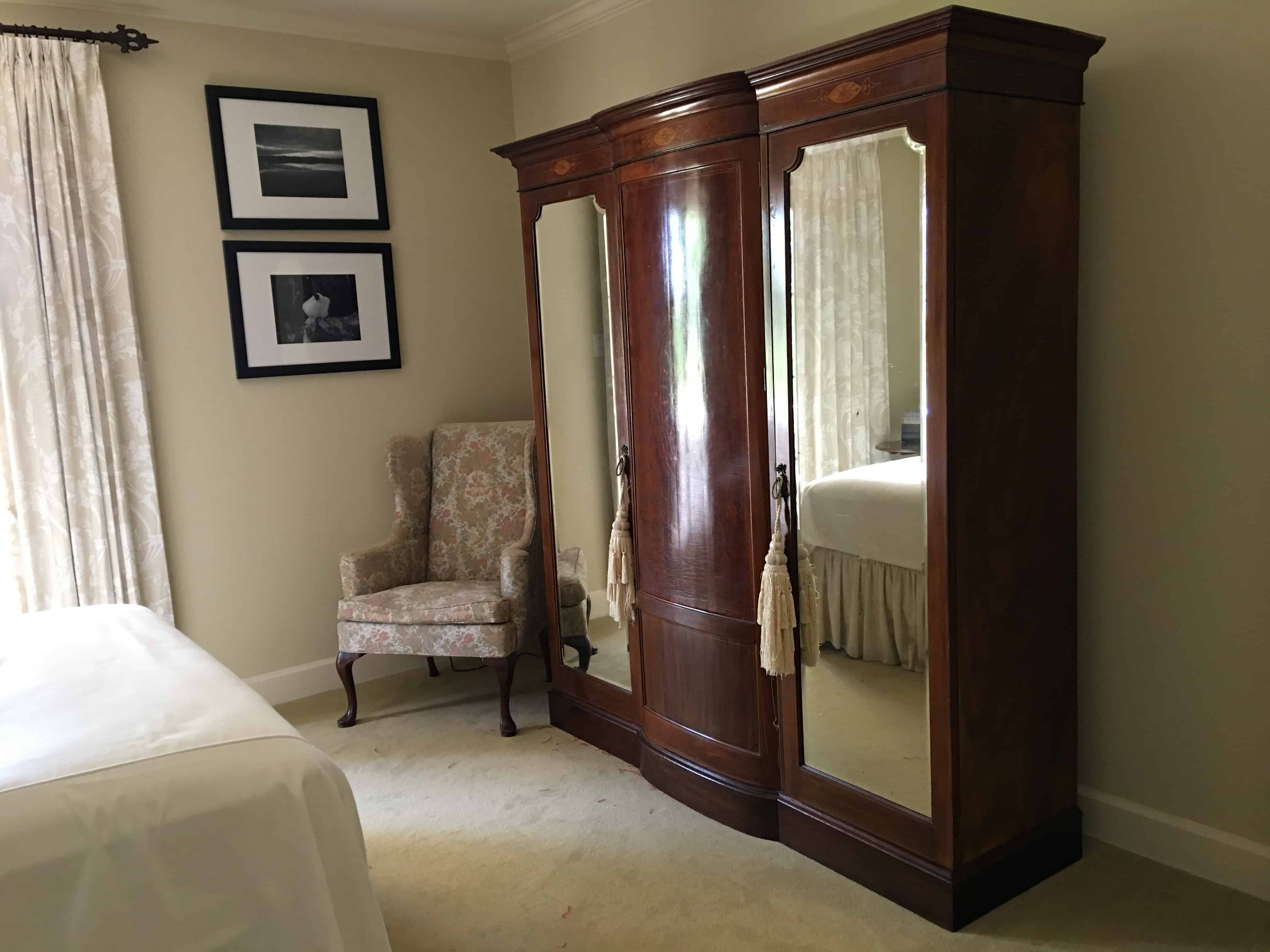 The beautiful antique armoire stands like an ominous symbol upstairs in my parents' home. Inside the expensive armoire are countless equally expensive couture ball gowns, each one holding a different memory – some good and some not so good. Thankfully, I am no longer affected by the memories of the past.
I sat Marjorie on the floor as my mom and I opened the large polished doors. There they were. The dresses of our past. There was one dress in particular I was thinking about wearing to the Best Dressed Ball this Saturday in Baton Rouge, also known as Cancer Ball. I am speaking and sharing my Marjorie's extraordinary story. What an honor. I felt the hot pink dress in mom's closet would be perfect. I slid the dress up over my thighs and turned to my mom to zip the back.
Nope. Nada. Negative Ghost Writer.
I am pretty sure my mom was holding her breath worried I might collapse onto the floor like I used to. I turned around with a smile and exclaimed, "Well, guess we are going shopping!"
Just a few days before, a thought entered my mind, "Oh shit, Cancer Ball is in a couple of weeks." Before my thought went further I laughed out loud and told myself, "SO!" I don't live my life to fit a dress. I live my life and then find a dress to fit me.
I wore the pink dress to Cancer Ball in 2014. I was strong in recovery and did nothing to 'fit' into the pink dress. It just fit. So, rather than beat up my body for not fitting in that dress two years later, I thought about what my body has done since last wearing that dress.
My body has carried a precious life. It has endured nearly two weeks of bed rest, which included pricks, catheters and a hospital stay. My body survived a difficult and extremely painful surgery to deliver Marjorie at 27-weeks. It thrived through 68-days of three-hour round trip drives to stay by her bedside. My body has sung to her, rocked her and held her while chemotherapy dripped into her tiny body.
So do I care if I don't fit in a dress? Nope. Nada. Negative Ghost Writer.
My life is no longer about 'fitting in' to anything. Besides, I found the most FABULOUS dress that fits ME! (And when I say fabulous, I mean AH-MAZING. A San Carlin couture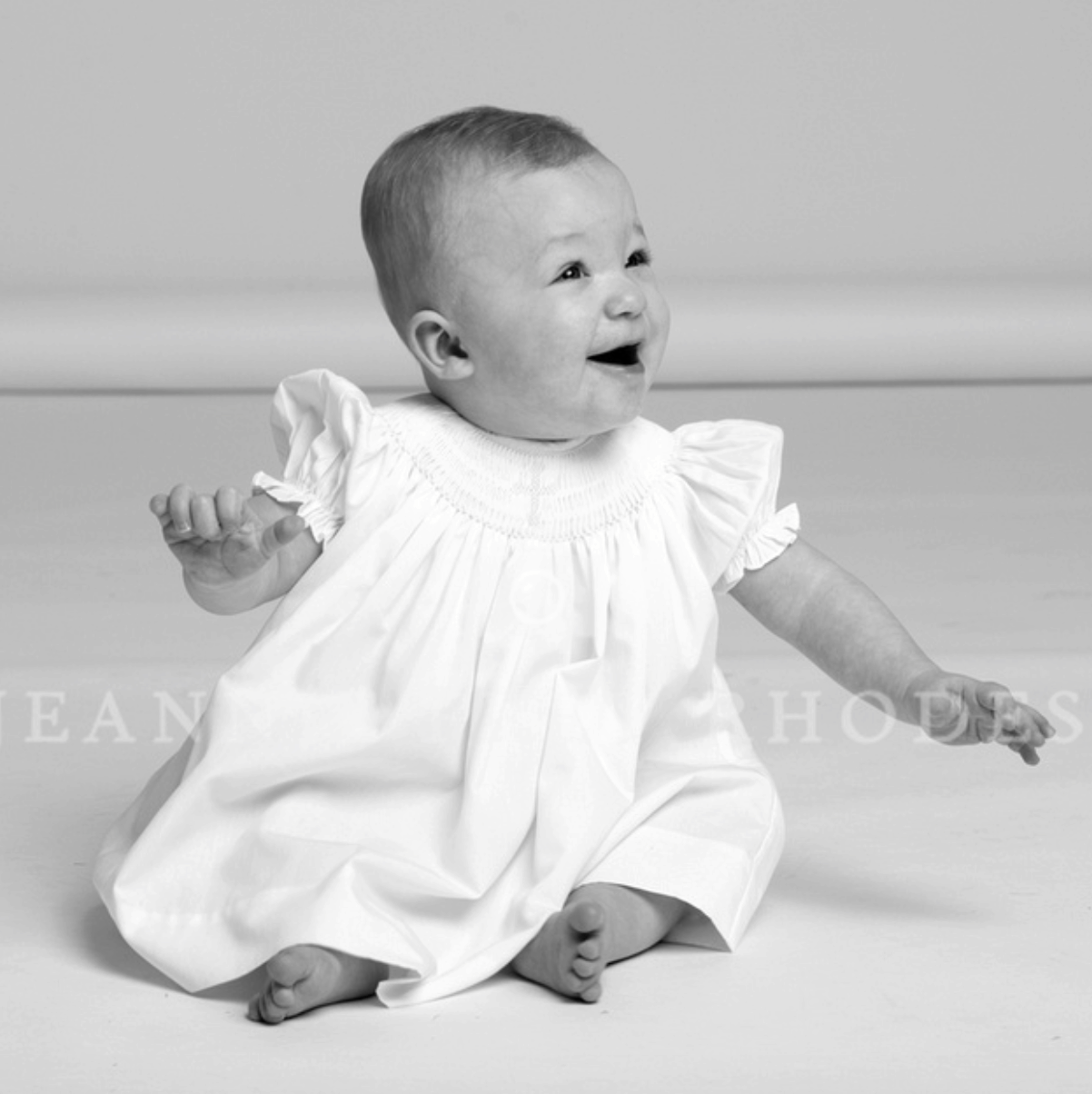 dress, loaned by the one and only Linda Ward.) Tomorrow night is not about me or what dress I am wearing. It is about raising money for cancer research. It is about Marjorie.
I no longer change my body or life to fit anything or anyone. I eat what I want when I want. I exercise when I want. I rest when I want without guilt. I am finally free. That girl who cried for freedom all those years ago is finally free. There is not a single day that goes by where I take this freedom for granted.
To that girl who is crying in the dressing room about not fitting into that prom dress…to the person sobbing alone in the bathroom, you are never alone. You are not defined by what you wear or what you look like. Life is too short to spend it trying to fit into the 'perfect' dress. You are already perfect. Find the dress that fits YOU. Find that freedom.