They say holidays are hard after losing a loved one and to that I say, every damn day is hard.
I thought L.A. might be the breath of fresh air I needed and it was in many ways, but my heart remains so hollow. Every day is a new reminder. A new reason I pick up the phone to call her.
Last week, I received the most thoughtful card from some folks at Carolina House and other Raleigh area professionals and friends. The simple card reminded me that buried somewhere were cards and letters GaGa has sent to me while in treatment.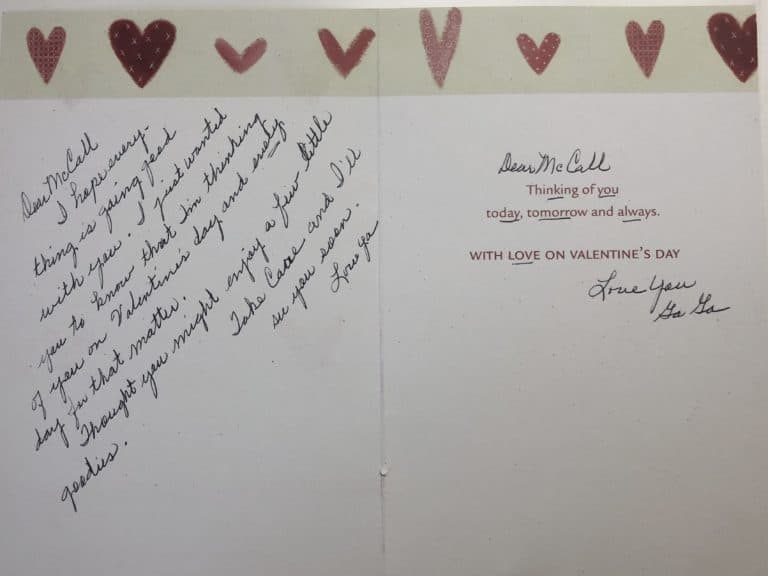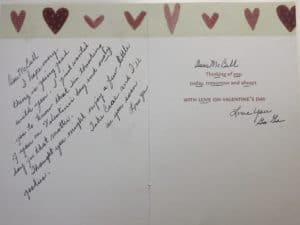 I went off on a mission to find my 'Carolina House' box. Buried in the guest closet, I unearthed the simple purple box. I dug through the box, scattering letters everywhere. I was desperate to read her words to me. And there they were on a simple card – a Valentine's card nonetheless. Her words jumped off the page and broke my heart all over again.
GaGa never really understand what I went through in my eating disorder recovery journey, but she was there every step of the way. She sent me countless cards and care packages. Always telling me that she was thinking of me and wishing me health and hope, and reminding me just how much she loved me.
But it wasn't just when I was in treatment. Not a single holiday went by without a card from GaGa. Later, she would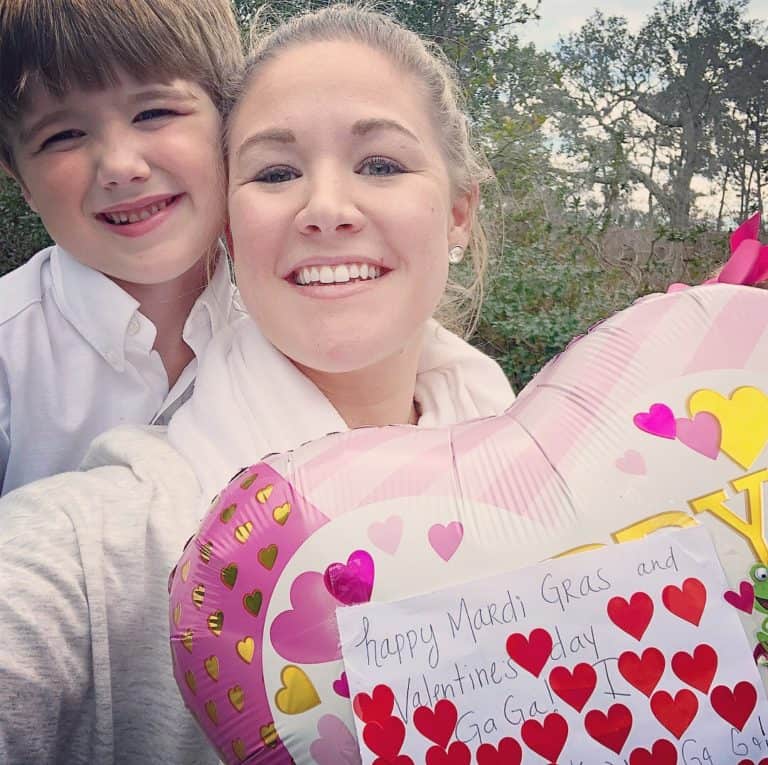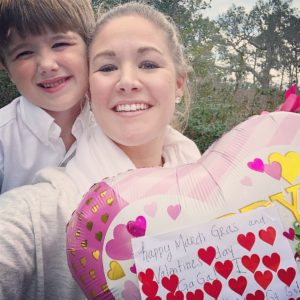 eliminate my cards and send Manning and Marjorie cards instead. This Saturday Manning will be six (which is just crazy – wasn't he just born?!). The day after Manning was born, GaGa hopped in her Nissan Maxima and drove to the hospital – despite it being a Louisiana thunderstorm outside complete with a tornado. I told her she was crazy when she arrived and she said nothing was keeping her away from her first great-grandbaby. Those two had a special bond. Manning and GaGa would play Chutes and Ladders and games together. She loved him more than he will ever know. This Saturday I will celebrate my sweet boy, but I will so miss her phone call and card to her favorite and first great-grandbaby.
As life should have it, Manning has been the one to heal my hurting heart. While tucking Manning in last night, he said, "Mom, we need to send GaGa a card." Through tears I told him he as absolutely right and that we would send her a Valentine.
So we did…straight up to Heaven. After Manning released the balloon, he told me it should take ten minutes to get to heaven. Through tears I couldn't help but laugh and told him he was so right. Then Marjorie interrupted and asked for another snack – per usual.
Life goes on, I guess. And I'm limping along with it – some days I limp better than others. This Valentine's Day I am so very thankful for my Valentines…especially my sweet husband who has seriously picked up my slack. He doesn't bat an eye when I leave to cry alone. He doesn't say a thing about me not getting life together to celebrate our anniversary or Valentine's Day. He just hugs me tight and says, "Deep breath." I won the Valentine lottery.
Wishing everyone a happy heart day, even if your heart isn't happy-happy like mine, we still deserve a little squeeze on this day.