This week I was thrilled to create and write the feature essay for the Today Parent's newest "Challenge". My idea was to challenge moms across the country to embrace their 'mom bods' and tell us why the love them. The amazing Parent editor Terri Peters loved it so I created the Why I Love My Mom Bod Challenge with three goals in mind:
Get mothers thinking about insecurities that possibly hold them back from being fully present with their children
Celebrate mom bodies in all their glory and how they come in all shapes and sizes
And most importantly, how to instill a positive body image in our children by leading by example
Not only did Today Parents share my essay, but the Today Show did as well. This isn't the first time a piece of mine has been shared with its over six million followers. And it is definitely not the first time my writing has caught criticism. But it is the first time many critics completely ignored the message because they could not get passed my physical appearance.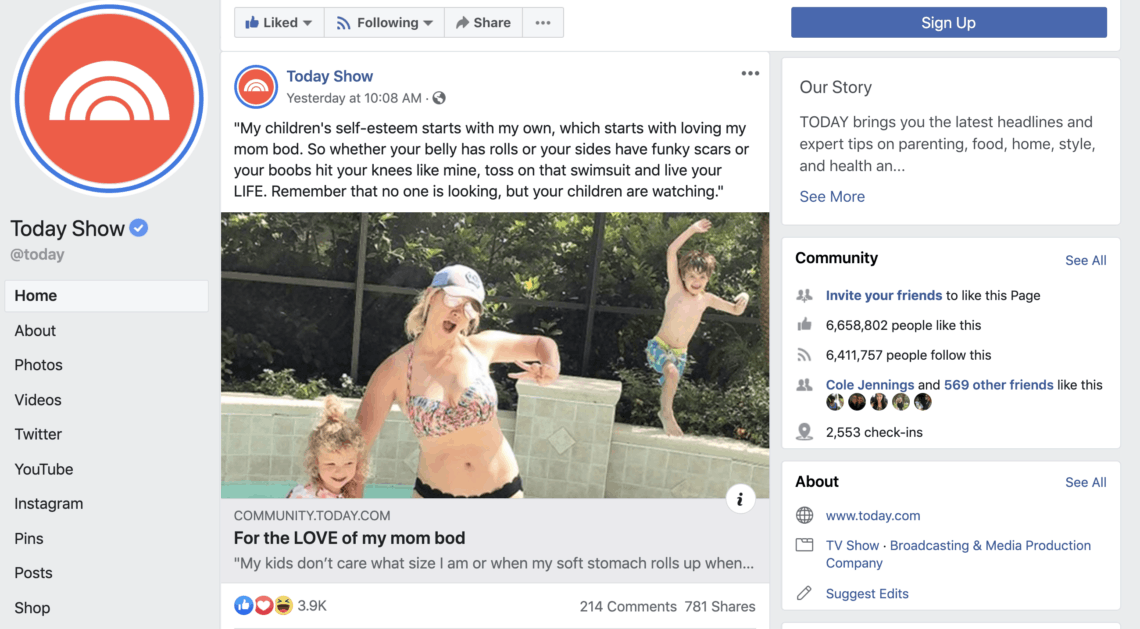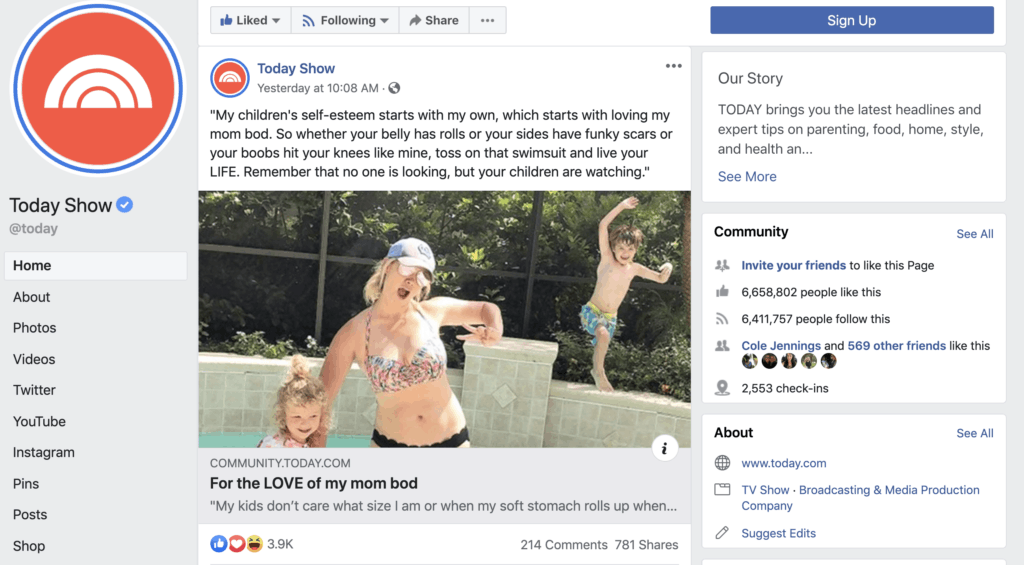 They always say, "Never read the comments," but this is different. I want to be a part of the conversation. However, I quickly realized the comments went way beyond what I could answer in one day's sitting. And to be perfectly honest some comments stung more than others. Not because of what they said about my body, but sadness because so many commenters used my mom bod as another vehicle to put their own down.
Normally, I would not take time to respond to such comments, but it did not sit right with me that so many readers completely missed the message, blindsided by their overwhelming need to comment on my physical appearance.
Therefore, I want to take a minute to address some of my favorite comments. There were hundreds of comments, making it hard to pull just a few. But somehow I just got tired of reading and deemed these the 'best' of the bunch.
---
The "You Don't Have a Good Enough Mom Bod to Say You Have a Mom Bod" Comments
"Yeah, probably helps if she actually had a mom bod"
"I wished my 'mom bod' looked like that!"
"Soooo…where is her mom bod?"
I must have missed the lecture in Motherhood 101 that clearly defined what a 'Mom Bod' looks like. I did not realize that simply having a body and being a mother was not good enough to say I have a Mom Bod.
If stretch marks and belly rolls will justify my mom bod, then I can show you photos of that too. But I don't feel the need to prove my mom body because pictures NEVER tell the whole story.
My worst Mom Bod scars cut deep – both mentally and physically. The scar that runs across my lower abdomen is my daily reminder of one of the scariest days of my life. It is where my daughter was pulled (literally) out of my body at just 27-weeks old in an emergency surgery. She weighed 1-pound, 15-ounces and remained in the NICU for nearly three months.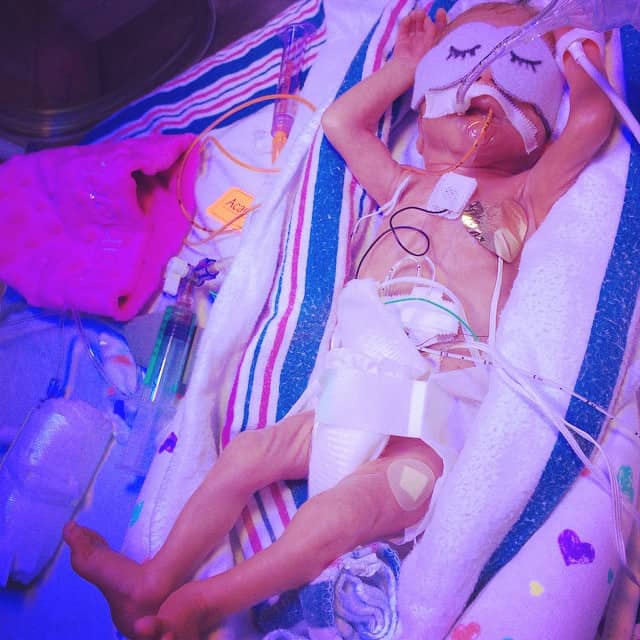 "You should wear a one piece suit"
"Love what she says, but her boobs do not hit her knees"
I can wear whatever the hell bikini, monokini, tankini or thong I want. I do wear one pieces to the beach and public places because I still have children that have no concept of private parts and like to use my swimsuit as a ropes course.
Also, one pieces are extremely hard for me to wear because my breasts do hit my knees. Okay, maybe that is an exaggeration. But let me tell you that the girls hang LOW. This is thanks to my premature daughter who I would gladly sacrifice my body for a million times over.
After many (many) months of solely pumping on my medical grade breast pump, it seems as though the pump not only took milk, but every ounce of breast tissue I had. Bathing suits, especially one pieces are hard for me to find. Bikinis work best for my low hanging gal pals because with a crane and a good strong square knot behind my neck I can raise them up to a 'normal (ish)' level.
---
The "I'm just looking for followers" Comments
"Another look at me bullshit blogger. That is not the typical mom bod."
"Another Mom blogger looking for followers."
You are correct: I am a mom AND I am a blogger. Where you went wrong is that the last thing I am looking for is followers. Sure, I have followers who read my blog. But I would actually have to be actively blogging all the time, posting, cross posting and know how to use that damn LinkTree (which I still can't figure out.)
What you don't know is that this blog started anonymously eight years ago as a way for me to navigate the rough terrain of eating disorder recovery. I was so ashamed of my story and felt I was a terrible writer so I did not share this blog with anyone. The blog's sole purpose was for me to connect with the online eating disorder recovery world – anonymously.
Eight years later, I still blog. But there is no rhyme or reason to my writing. I write when I feel like, whatever I feel like. This blog served as my daily therapy outlet during my daughter's early birth, her cancer journey and the loss of my best friend last year.
Followers are the last thing I am after. I could care less if I have one follower (thanks, mom) or one million, all I do here is tell my story for my own therapeutic satisfaction. I write from time to time for Today Parents because it is a beautiful (for the most part) community of amazing parents sharing the hardships and humor of this wild ride called parenting!
---
The "It's Easy to Love Your Body When It Looks Like that" Comments
"She's pretty thin with no discernible fat rolls, stretch marks or loose skin. A lot of women would have her attitude if they had her figure."
"It's easy to love your body when it looks like that."
Let me tell you a little secret: happiness and body love has nothing, absolutely nothing to do what your physical appearance.
One more time for the folks in the back:
Happiness and body love has nothing, absolutely NOTHING to do what your physical appearance.
I have been much smaller and much bigger than my current body size and I was miserable and hated every inch of my body.
Body love does not automatically happen because you go Keto, drop xx pounds and fit into that perfect bikini. You are the same person a few pounds lighter and probably hungrier too.
My journey to self love happened over many, many years of hard work. I literally almost killed myself trying to achieve perfection and the perfect body. It doesn't exist. But what I do know is that
I LOVE my body.
AND that doesn't mean I have to like it every day. Sure I still have my blah days where I don't want to put on my bathing suit. But I know society has programmed me to go to war with my body instead of the deeper rooted issue at hand.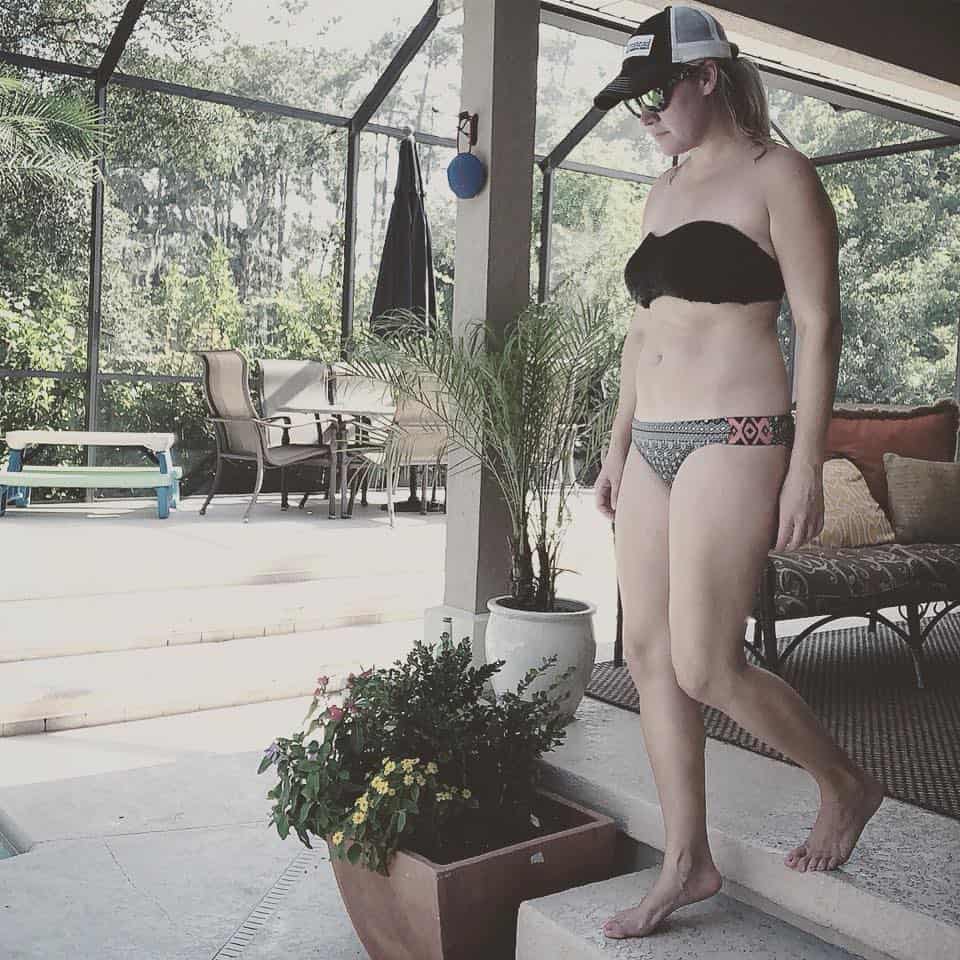 Maybe on those body blah days I'm feeling anxious or stressed. So I do exactly opposite of what the gremlin in my head says – I throw on the damn swimsuit and soak up some sun.
When you can start to see your body as a beautiful vessel, an instrument that carries your precious soul through this crazy thing called life, then maybe you, too, can start loving and nourishing your body the way it deserves to be taken care of.
---
So say what you want about my body. I could care less. It won't ruffle my feather or keep me out of a ruffle bikini. But before you comment on MY body, take a look in the mirror at YOUR magnificent body. See it for what it is – an extraordinary vessel and instrument. And while you are looking in that mirror look at that tiny human standing in your shadow, watching your every move.
Do you want them comparing their beautiful belly to a stranger's on the internet? Or do you want them to look in the mirror and think to themselves, "I'm awesome!" I'm guessing it is the latter.
Comparison is the thief of JOY…and body love!
So stop comparing and start LIVING. Here is to ALL Mom Bods: big, small, tall, short, round, dimply, low gal pals, small gal pals, silicone gal pals and to every shape in between. I salute you and will see you at the beach!