10am. My sweet Lola is curled up in my lap as I write. In a few hours, I will give her a final hug and kiss. My precious baby, my first baby. Her body is tired and I can't bear to watch her suffer anymore.
Even Lilly, our bulldog, knows it is time. She is mushed so close to me, facing outward as if protecting her big sister for what is to come. She gently turns her head every minute or so, checking on both Lola and me. We are still here…for now.
Dogs are funny that way. They can always sense our emotions and foresee things we can't. Lola has been next to me through my darkest days, witnessing me suffer more pain first hand than anyone else.
Born on Jordan's birthday, July 10, Lola came into our lives 2005. My mom and GaGa picked Lola up from the breeder in the midst of Hurricane Rita. When GaGa first laid eyes on Lola, she knew she was mine. GaGa scooped her up in the pink fleece blanket she had sewn the night before. The same pink blanket she is wrapped in now.
Jordan convinced my mom and dad to get me a dog because he knew I was lonely. He was on the road playing professional golf and I was working in Jacksonville, Florida. My social life was non-existent because of my intense work hours as a production assistant at the PGA Tour. But unbeknownst to Jordan and everyone else, what was really crushing my social calendar was my eating disorder and deep depression. 

Lola bounced into our condo and into our hearts in September 2005. She was ours and we loved her so. We celebrated her first Christmas and birthday just like we did our two legged babies.
Lola basked in our love and gave it all back ten fold. In those dark moments of my life, when I didn't want to exist anymore, Lola would curl up next to me, licking my face, reminding me how loved I was.
Whether slumped on the bathroom floor or in a puddle of tears in my closet, Lola was always there. She was the only one I would allow in to see me, to see the real me…the hurt, the pain, the despair.
And when I returned from treatment, there she was…climbing and kissing all over me as if to tell me how proud she was of me. She and Lilly joined me on every afternoon walk and gave me the courage to stay steadfast on the path of recovery.
From our wedding day to babies to every move in between, our Lola has been the mascot through it all. While Lilly receives much attention for her hilarious antics, Lola is boss lady. Lilly always acquiesced when Lola went to steal her food. There is no doubt Lola is the queen of our house. She will forever be the queen.
My mom just called and squeaked out through her tears how hard it is to have a dog because you know you will inevitably have to say goodbye. She lost her dog Zoe years ago and vowed never to get another pet, the loss was too great. I disagree.
What is the cliche saying, "How lucky I am to have something that makes saying goodbye so hard." Pretty fitting for today. I would care for, clean and tell Lola goodbye a thousand times over, if it means I get another eleven amazing years with her.
Lola took a turn for the worse in June. We thought we were going to have to put her down then. After a lengthy discussion with my best friend's mom (who recently put down two of her fur babies) and my vet, we decided to try one last Hail Mary. The steroids worked and gave us nearly two good months with her.
But now it is time. Today, I did not have to call and ask questions or Google, "How to know when it is time to put your dog down." I knew because Lola told me so.
Lola has not eaten in days. She no longer has control of her bowels. And most of all, her breath is labored. As I gave her another bath this morning, she looked me in the eyes and told me it was time. She is tired. I scooped her out of the bath, wrapped her in a warm blanket and said, "Okay. I hear you this time. Thank you for keeping this crazy zoo in line. Thank you for loving me unconditionally. You will always be mine. This is not goodbye. I love you always and forever."
---
1pm. She is now gone. My sweet Lola left this earth wrapped in the blanket Gaga first scooped her up in. She left feeling the warm touch of Jordan and me and hearing us tell her how much we love her. She left in peace.
Before we left for the vet, I knelt down to let Lilly give Lola one last sniff and kiss. But rather than focus on Lola, Lilly looked up and gave me a big kiss as if to say, "It is okay, Momma, you're doing the right thing. She is tired. It is time."
Lola always loved riding with her head out the window. Today she was too weak to lift up, so I held her up just like she's held me up throughout the years. The sunshine beamed down on her precious face and the wind blew her hair. One last ride with my LolaBean.
Dogs are worth every expense, chewed shoe, house mess and heart ache. They know our souls, our spirits and love us unconditionally. You really don't know love unless you've known the love of a furry companion. It is a love like none other.
I thank God for giving me so many wonderful years and memories with Lola. I write this in shock that she is gone. Her empty bed next to my desk. While my heart is absolutely shattered, I am at peace knowing Lola is no longer in pain. And most of all, I find solace in knowing that all dogs go to heaven.
Fly high my sweet Lolabean. Love you always and forever.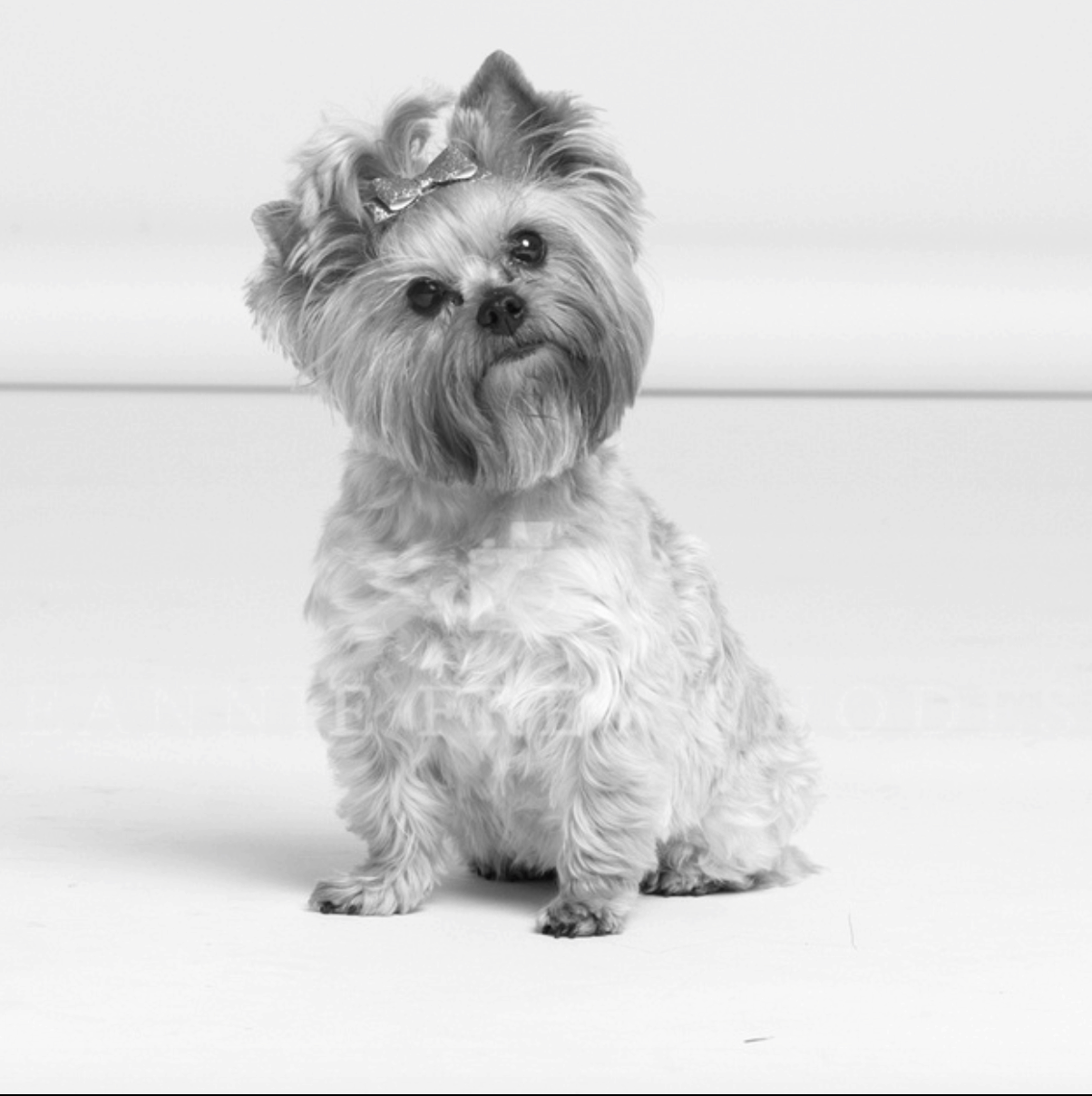 This slideshow requires JavaScript.