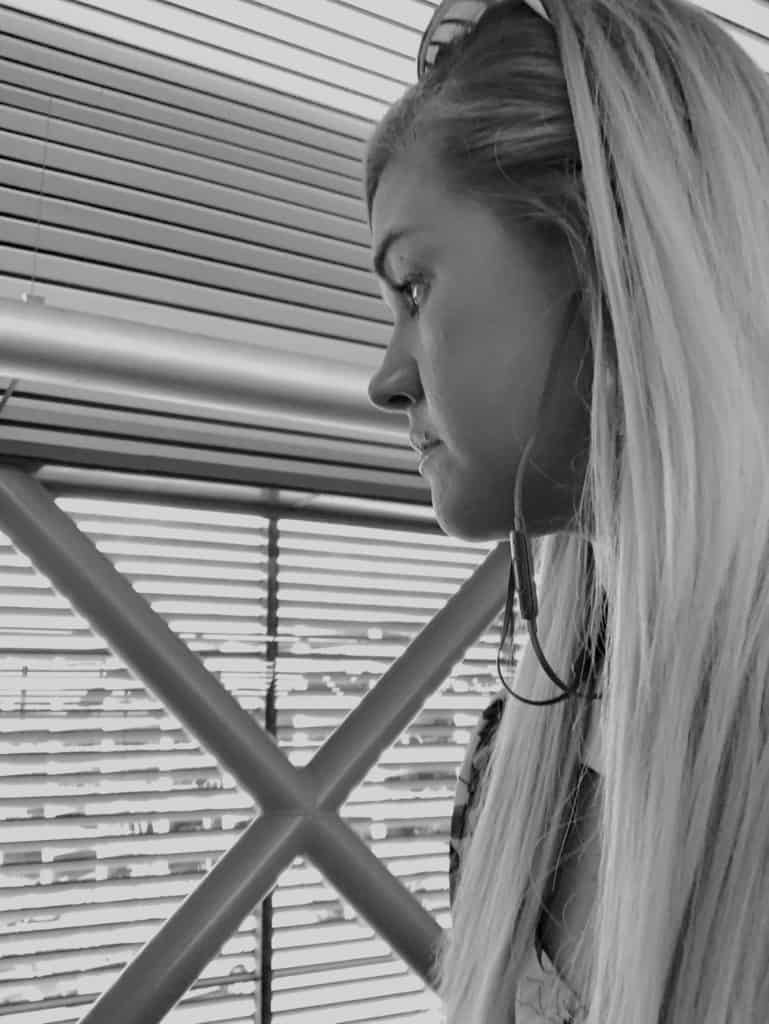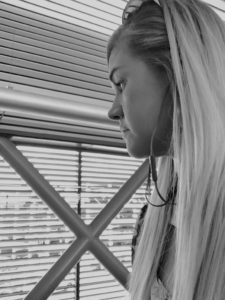 On Monday, for the first time since starting Southern Smash five years ago, I woke up and didn't want to go to the Southern Smash event. I wanted to stay curled in bed with the covers over my head. I wanted to sink into a hole and never come out.
But I got up and marched on, giving myself a pep talk on the way, "It will be great when you get there. You've got this. You love this campus and its students!"
However, nothing worked. I simply wanted to pull over, park and climb into the backseat. I settled for the next best option. I texted my dearest friend who can completely empathize with life's struggles and marching on. She didn't text back in the moment and she didn't have to. Part of my healing and coping in the midst of anxiety and heartache is just putting my voice out there. Shining light on the dark feelings and letting hope come in – or at least giving it an opportunity to.
Over the years I have cultivated my own clumsy skill of reaching out. I often don't know why I'm reaching out or what I need, but I reach out nevertheless. I text, I call, I reach out. I don't need a response or advice, just someone on the other line and simply to know I'm not alone in this messy world.
Shortly after GaGa's passing, I found myself unable to get out of bed. Literally. I could not get up. I had not experienced this since before treatment when my eating disorder and depression would hold me prisoner in my bed.
Even through Marjorie's cancer, there was always a reason to get up – Marjorie. I had to talk to doctors, take care of my daughter and navigate the cancer world for best options. But this – GaGa's death? There was no reason to get up. GaGa was gone.
On this particular day, I felt so hopeless and alone. I knew what I needed – I needed to hear from a trusted voice that it gets better – that it would get better. I dialed the number hoping to be forwarded to voicemail. I felt so ashamed and embarrassed, but called anyway. She picked up. I sobbed. She listened. That was all I needed. There was no purpose or point to my call. I needed nothing – just space and empathy.
Fast forward to Monday after texting my dear friend, I mustered the energy to get out of the car and walk across the University of Miami's campus. On my way to the SMASH site, I looked down at the pavement and thought, "That looks like a comfortable spot to lie down." It was all I wanted – to lie down. My head pounded. My body worn down from insomnia and crying. I did not want to put on my 'happy' face. I was not happy. My heart felt like a black hole that will never feel whole again. I stopped and pulled out GaGa's prayer card. I said a prayer, as I stared at her beautiful picture, then placed it back in my pocket and kept walking with tears in my eyes.
Moments later I arrived at the SMASH site and was
greeted by my extraordinary SMASH Ambassadors and the amazing folks of Oliver-Pyatt treatment center, our event sponsor. The students excitedly asked me questions about set up. They smiled and ecstatically took pictures with the scales they decorated.
I stepped back from a conversation and soaked in the energy around me. The atmosphere and people around me confirmed what I kept telling myself all along – march on, McCall. March on. One foot in front of the other. Just show up. You will be okay. I soaked in the energy around me and was surprised at how fast time flew by.
The afternoon gave way to some much-needed rest in my hotel room. I laid in bed and just couldn't ignore the weight on my chest. The air around me felt heavy and suffocating. In my quiet and dark hotel room, there were no distractions. Just my grief and me, hanging out alone and in agony.
I became mad at myself for being so sad at a SMASH event. This was, after all, my event. It is what I love. Why wasn't I this sad at our event in UCLA, I thought? And then it hit me – I was still in shock and disbelief. The gravity of it all had not fully sunk in.
In my dark hotel room, my mind kept wandering back to what happened last Thursday when I accidentally deleted all of my voicemails from GaGa. The overwhelming feelings of anguish and despair were incomparable to anything I had ever felt. I felt my heart completely shatter piece by piece that night.
Last Thursday was a turning point in my grief journey. Upon realizing GaGa's voicemails were gone, I went into shock. I stood in my kitchen and stared at my phone in disbelief. The voicemail screen read 'empty'. I looked at Jordan and ran to my office. I  fell to the floor sobbing uncontrollably. Jordan, not knowing what to do, did what every smart man does – he called my mom.
Jordan slid the phone under my face as I sobbed to my mother, "She's gone, momma. She's gone. She is gone!"
My mom sat quietly on the other end and softly responded, "I know honey. I know baby. I am so sorry baby. We are going to get through this. It is going to be okay baby."
She and I both knew I wasn't referring to the voicemails. It finally hit me. She is gone. My best friend is gone. The shock wore off and my vulnerable flesh was finally exposed to the sharp pangs of grief and the full realization that GaGa is no longer with me. She is not coming back.
My body remained on a grief hangover the following few days. As I traveled to Miami on Sunday, I was thankful to be staying with my cousin. Hays and I sat up and talked about GaGa and our precious memories. It was what my heart needed. But the next day, my heart did not want to SMASH and that made me even sadder.
Lucky (or not-so-lucky) for me, this isn't my first Hopelessness Rodeo. I've been here a time or two. And I know the best things are to keep going – one foot in front of the other and give time and space for my feelings. I also have to do what I love and trust that it will bring me joy.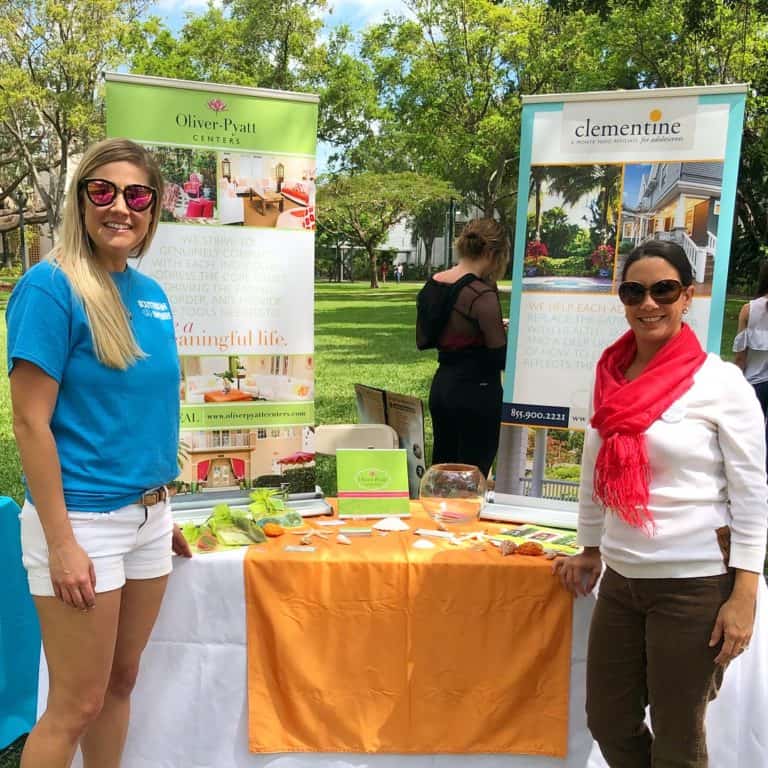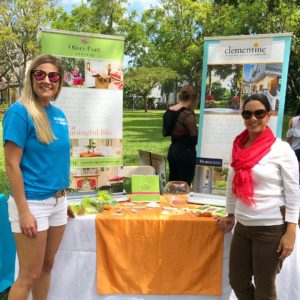 Monday at Miami brought me joy. Watching our student speaker, Natasha, share her story of hope, brought me joy. Connecting with the UM students brought me joy. Sure the sadness lingered – it still does. But like my best friend, Brene, says we can be brave and scared and I know I can be sad and joyful.
I went to bed Monday full of sorrow and joy and I woke up much the same. But I knew I had one thing going for me Tuesday – I was scheduled to spend my day with the patients at Oliver-Pyatt and THAT made me very, very happy.
I walked into Oliver-Pyatt's residential house and was greeted with the bright and cheery staff. I shared my story, and more importantly, heard the patient's stories. We shared challenges and best practices. I talked about my therapists and turning points in my journey. And for the first time since GaGa passed, my grief took a backseat. I felt hopeful.
The patients thanked me again and again for sharing. We hugged and cried together and I tried hard to convey how thankful I was for them. They were beyond brave and made me feel a little less alone and a lot of hope.
I'm not sure how my heart will feel tomorrow or in a week. Probably a bit heavy, a bit tired and happy to be back home with my peanuts. Right now, I feel sadness and joy wrapped into a messy package and dare I say I feel a tiny bit of clarity.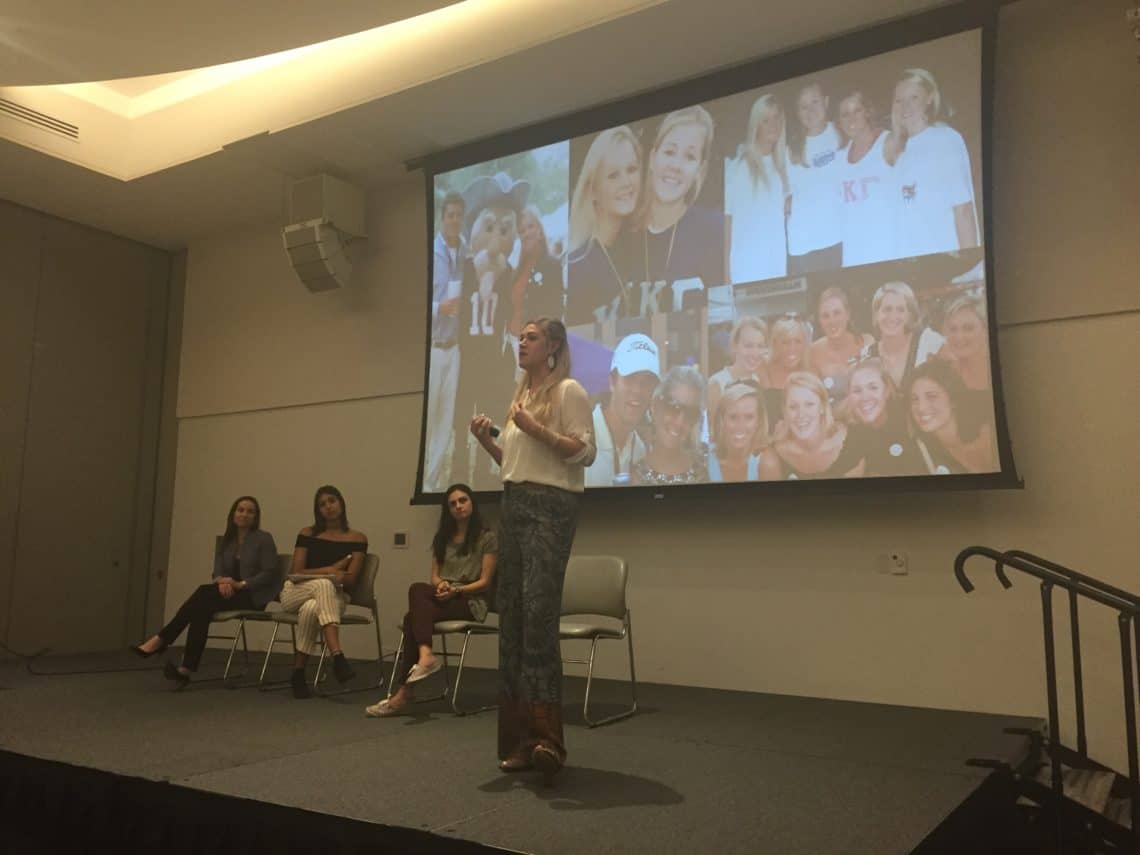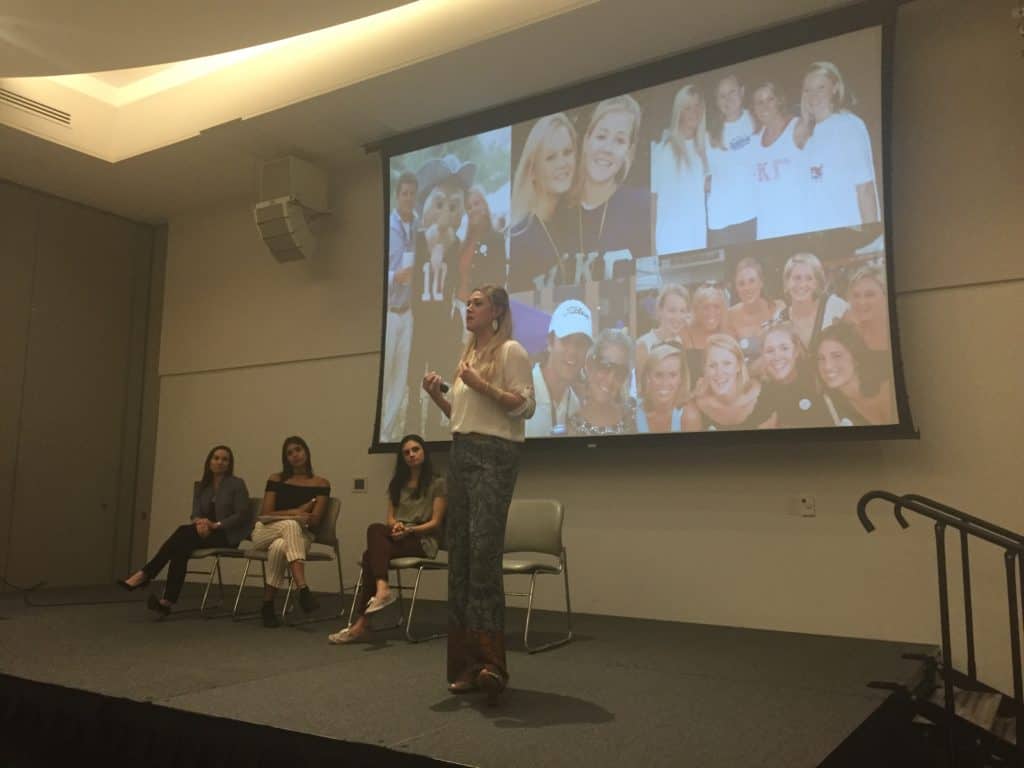 Grief has polluted my brain in the same way my eating disorder did. Concentration and the ability to finish thoughts and tasks are fleeting at best. But today, after meeting with the amazing patients and people of Oliver-Pyatt, I feel centered again. Maybe not whole, but centered.
The students at the University of Miami gave me energy and the patients of OPC gave me hope. I am refocused on tackling this grief in the only way I know how – surrendering. Surrendering to the pain and joy and all the feelings that will rise.
I will keep going. Keep marching on. One foot in front of the other. I will not lie down on the concrete, I will march on. I will reach out to those I love. I will post and share my heart to help shine light in this dark time.
Yes, I see it now. I feel it now. My GaGa, my best friend, my matron of honor, my grandmother is gone and I am going to be okay. It is going to take time. Tomorrow you might find me back under the covers, but for now, I am writing. I am speaking. I am marching on. That is joy, that is sorrow and that is life.