This blog has always been a place of comfort and my personal way of therapeutic processing. Through my eating disorder recovery, Marjorie's early birth and of course, Marjorie's cancer. It is only fitting that on this day, I find myself back here, trying to process the surge of emotions bubbling inside.
Ever since I heard Marjorie's oncology doctor say, "Last scan" at our appointment three weeks ago, I've been dreaming of writing about the relief that would come with finally closing this chapter.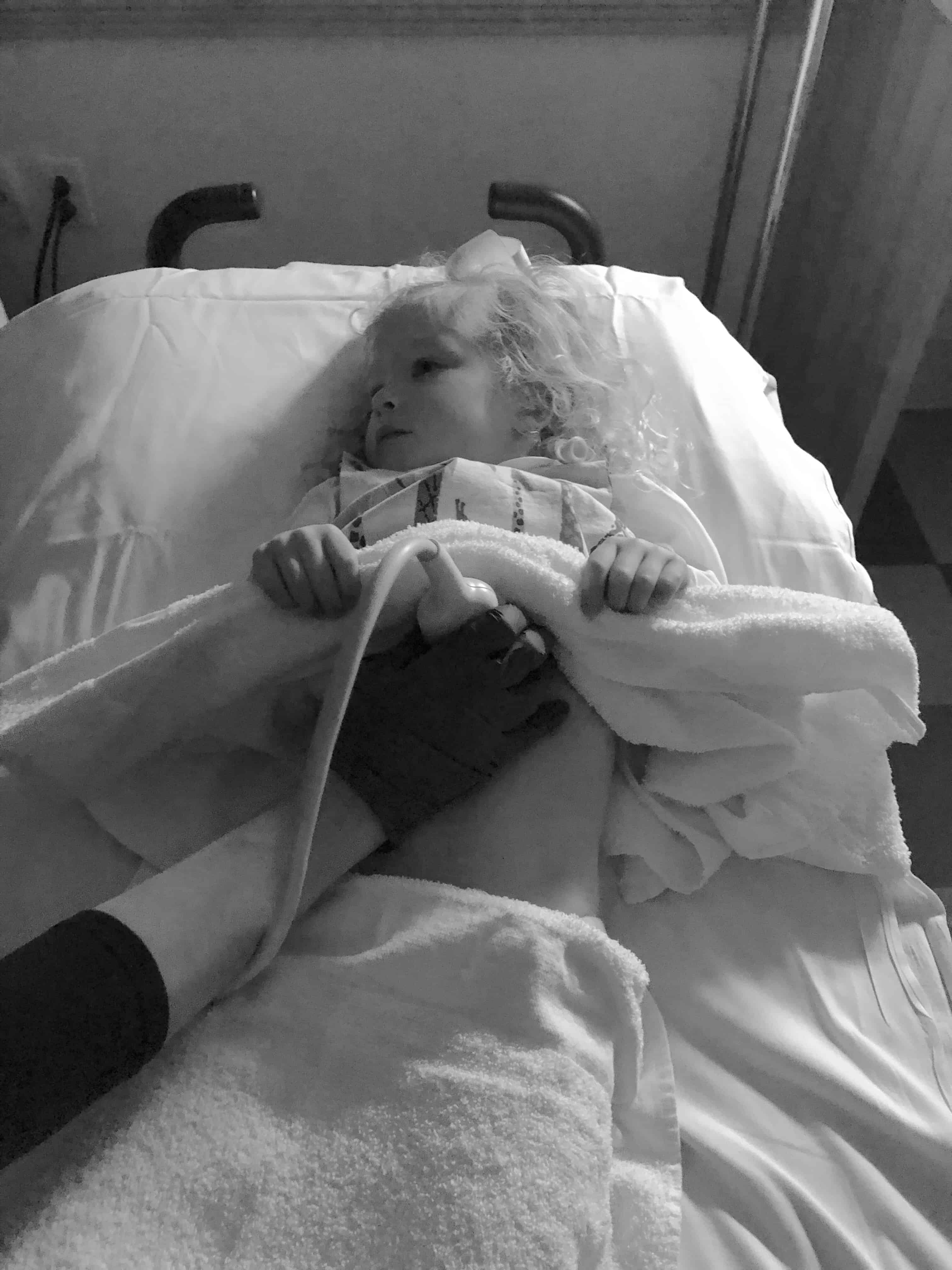 Two days after our (hopefully) last scan, I wait with massive scanxiety. Elephant on my chest, heart racing and knot in my stomach.
I called today to see if the results were in…twice.
The assistant confirmed the results are in.
But I have to wait for the nurse to call me.
The wait. It. Is. The. Worst.
It opens my memory to a flood of what happened and the nightmares of what if.
What if the cancer is back?
What if there is a spot?
What if it's bad and they have to wait for Dr. Sandler to call me and he is busy?
What. The. Eff. If?
Suddenly, I remember all of the other scanxiety moments in this journey. The times when we were still deep in cancer's trenches. Times I would give anything to forget.
It's almost 5pm. Chances of getting a call back today are dwindling by the minute.
I write this paralyzed in my car, waiting for Marjorie to finish dance.
My precious (and sassy) four year old ballerina. Surely, we will be closing this chapter. Right?
And if not, we keep marching or in Marjorie's case…dancing.
Praying for results. Praying for not another restless night because of scanxiety. Praying that I will be writing the final chapter to Marjorie's cancer journey this week.
Praying and dancing this (hopefully) last scanxiety away.