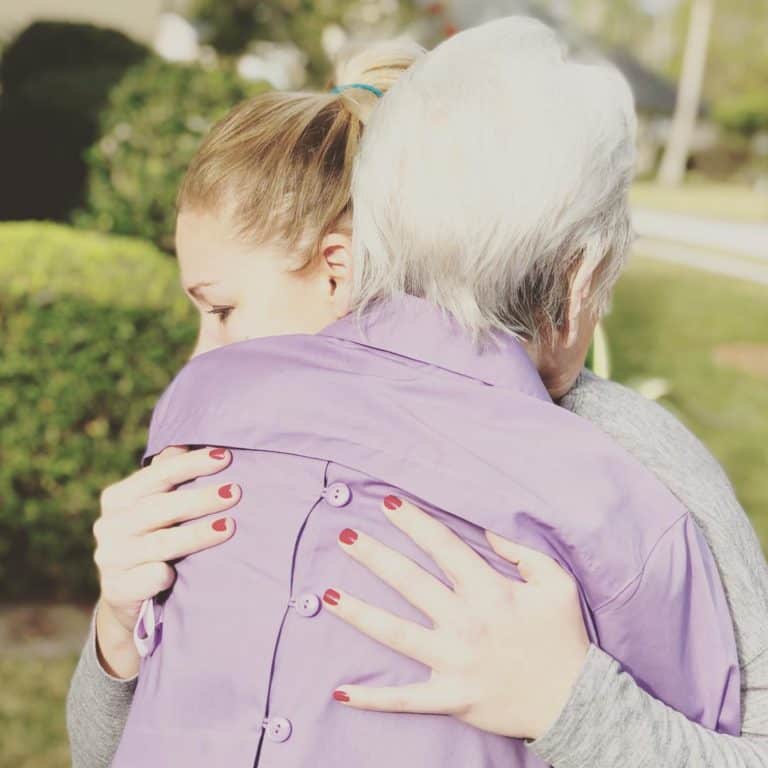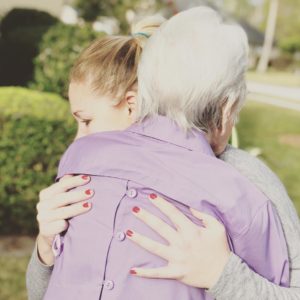 Years ago, I wrote about my desire to schedule mortality. If God could just send me a time frame of life that would be great. I could be prepared and "ready" for life's losses and spare my heart the ache.
Of course, life doesn't work like that. So today I find myself on a plane, once again dreaming about scheduling life…and death. My best friend and grandmother, GaGa, is sick. It is a cold, but at 94, colds are anything but simple.
We have watched Gaga's health steadily decline the last few years. And with each decline, we have watched our matriarch rally back to some degree. She went from being bed ridden to cruising around with a new walker. She went from signing a DNR in the hospital to back home and shopping in a few days.
When Gaga was diagnosed with AFIB, she had to spend a few nights in the hospital. I will never forget the doctor coming in after her non-invasive heart procedure to rule out major artery blockage.
"There's blockage in one area, but it isn't anything we would approach," the doctor told us. "Her heart is in better shape than some of my 65-year old patients, which is mind blowing considering her smoking habits."
Then he said something that baffled my mother, aunt and me. "Simply put, she is 89-years old and has smoked all her life. It is just part of it."
"Part of what?" I asked. "What is our next step?"
"There is no next step other than monitoring and keeping an eye on her," the doctor said.
Then my mom spoke up, "So what do we do now?"
The doctor again looked at our puzzled faces like we were crazy and repeated himself (probably a little slower this time). "There is very little to do. This is just the aging process. She is 89 and a smoker. This is part of aging."
It is now five years later and her decline is apparent. We no longer ask how do we fix this, but how can we make her comfortable. No one ever counts GaGa out and I am certainly not doing that now, but reality of it all is hard to deny. We are seeking higher levels of care, hoping to find a wonderful and kind sitter to help her get around her house.
Mom and I still laugh about that moment with the doctor. None of us could wrap our heads around the fact that our matriarch was declining. She had been steel proof for as long as any of us known her. For 94 years, Gaga has proved over and over that she is bullet proof. She was a wanderlust, strong headed and determined woman throughout her life. She left her small town against her parent's will to be a part of the war, welding ships and planes in Texas. She raised three babies, lost the love of her life in her 50s and still marched on working to support herself.
For years, I denied there would come a day when I couldn't pick up the phone to call GaGa. I now have come to accept her morality. And not just accept it, some days I pray for it. The waiting is hard. The unknown is hard.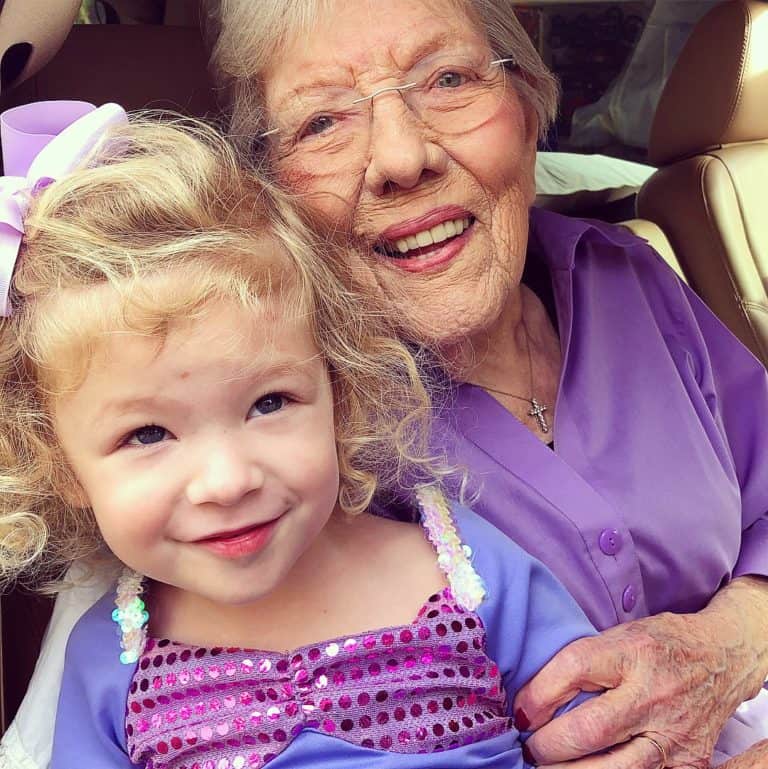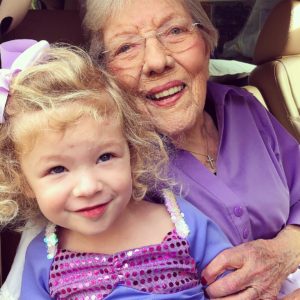 The biggest blessing that has come out of the unknown is my appreciation for the present. It is really the only thing I know to be real and relevant. If GaGa weren't with me tomorrow, I would not have a single regret. I have soaked up every minute spent with her…and will continue to do so until her last breath.
In fact, both of my Marjorie's have taught me just how valuable the present is. We don't have a single day to wish away or a moment to put off an "I love you".
I have also learned to not take no for an answer. I wanted Gaga to spend Christmas with us in Florida so I didn't stop until she agreed to come. I may or may not have redone our guest bath to make it accessible for her to bribe her to come. The memories we made this Christmas cost more than any Kohler sink or shower.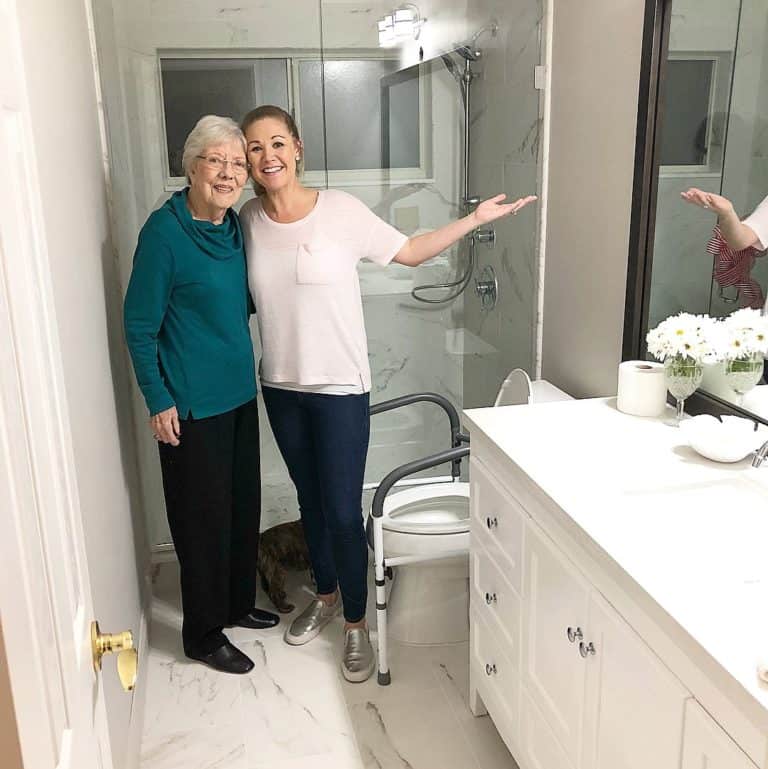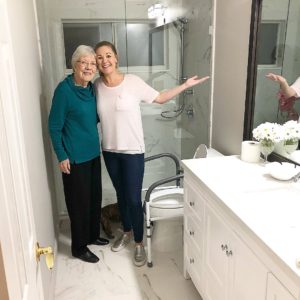 I vividly remember when I was five years old, laying sick on Gaga's couch. She tended to me, brought me toast and lovingly scratched my back. This is one of many memories I have of Gaga caring for me.
I could go on forever about my Gaga, but I'll save that for another day. I race to Baton Rouge a little anxious, a little sad, but most of all thankful to call this extraordinary woman my best friend and my Gaga.
I've been saving up my Southwest points for a trip and I can't think of a better way to spend them than for a few unscheduled days with Gaga. Counting down to watch the championship with the biggest football fan I know. I'm sure when I get to Gaga's she will fuss at me for leaving "those precious babies" to come to her side, saying she doesn't need me to take care of her. And I will, like always, remind her that she doesn't have a choice. She has been there for me since my first day and I will be there for her until her last.
Embrace the present. Hug those you love. Live in the moment. And never miss a chance to say "I love you."
"Mostly, what I have learned so far about aging, despite the creakiness of one's bones and cragginess of one's once-silken skin, is this: Do it. By all means, do it." – Maya Angelou