When I was little, I would sit in GaGa's rocking chair, cuddling up as close as I could next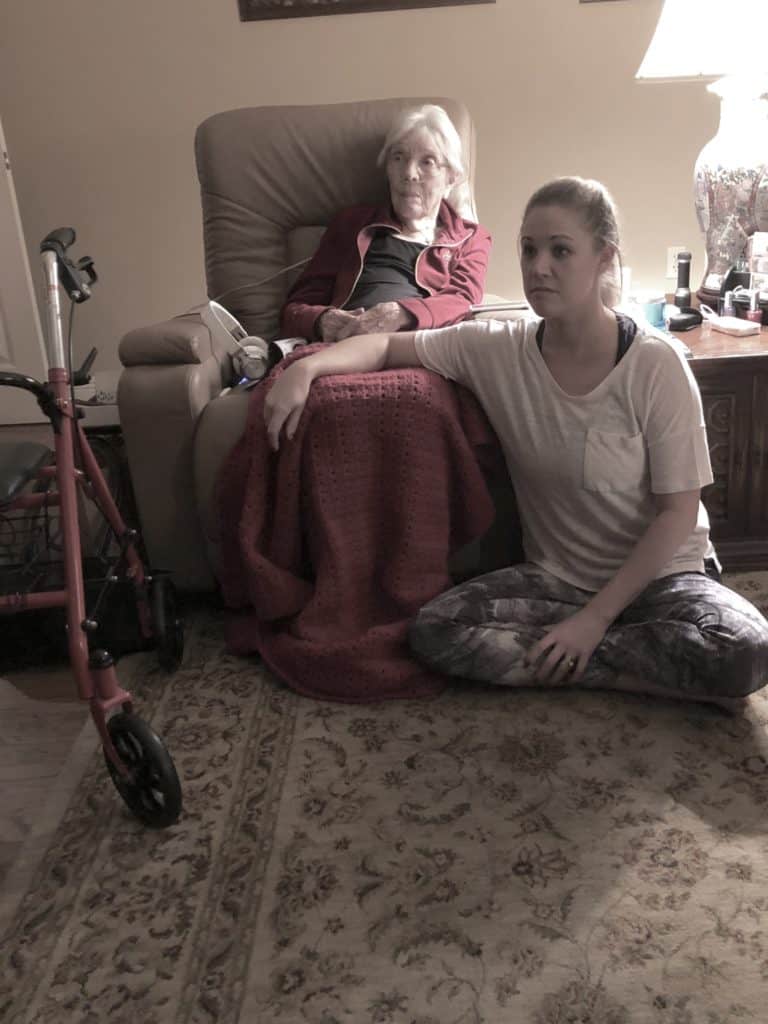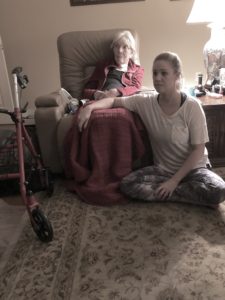 to her. Everyone called me her velcro baby. Gaga would scratch my back and stroke my hair while I curled up next to her. When I no longer fit in her chair, I would sit at her feet. Again, she would stroke my hair as we watched tv or chatted about anything and everything.
Now at 36-years old, I still have the habit of sitting at GaGa's feet. We chat and she still touches my hair, usually to tell me that it is too long. But this week has been different. Gaga has slept in her chair most of the day, our chats have been short. Gaga has not stroked my hands or hair (it should be noted that in between her naps, she still made the effort to tell me it is too long!)
The past few days have been long and grueling. Taking care of loved ones is never easy, but caring for your 94-year old grandmother and best friend takes it to a different level. This is the first time I have come home to Baton Rouge and not gone home to my house. I have spent every minute, day and night, inside the walls of Gaga's tiny town home. It feels like time stands still as I care for Gaga (and try to hijack wifi from neighbors so I can work).
When my babies are sick, I can hold them in my lap and rock them. I can bathe them to break the fever and put Neosporin on scrapes. But this caregiving, caring for the sick and elderly, is a whole different beast. Watching someone who raised you decline and become ill brings up feelings I never knew were possible.
Today, we took Gaga to the doctor. We learned that she has pneumonia in her left lung. At her age, along with her COPD (from 80+ years of smoking), AFIB and other issues, pneumonia is serious. We have her started on THE Mother of antibiotics and steroids hoping to kick this pneumonia to the curb.
However, if the meds don't work we will be looking into other options. Bottom line: we are entering a new phase of life and our beloved Matriarch will be requiring a higher level of care. We are learning the ins and outs of sitters, nursing homes and even hospice. As we learn about this next step, our hearts break and reality sinks in.
Before I left for Baton Rouge, my father-in-law reminded me that we can't plan how or when we die. As much as we wish we all could go peaceful in our sleep, life death just doesn't work like that. And so we wait and keep Gaga as comfortable as possible. Certainly, none of us put it past her to rally back once again, but we are all realistic and live in a non-sugar coating family.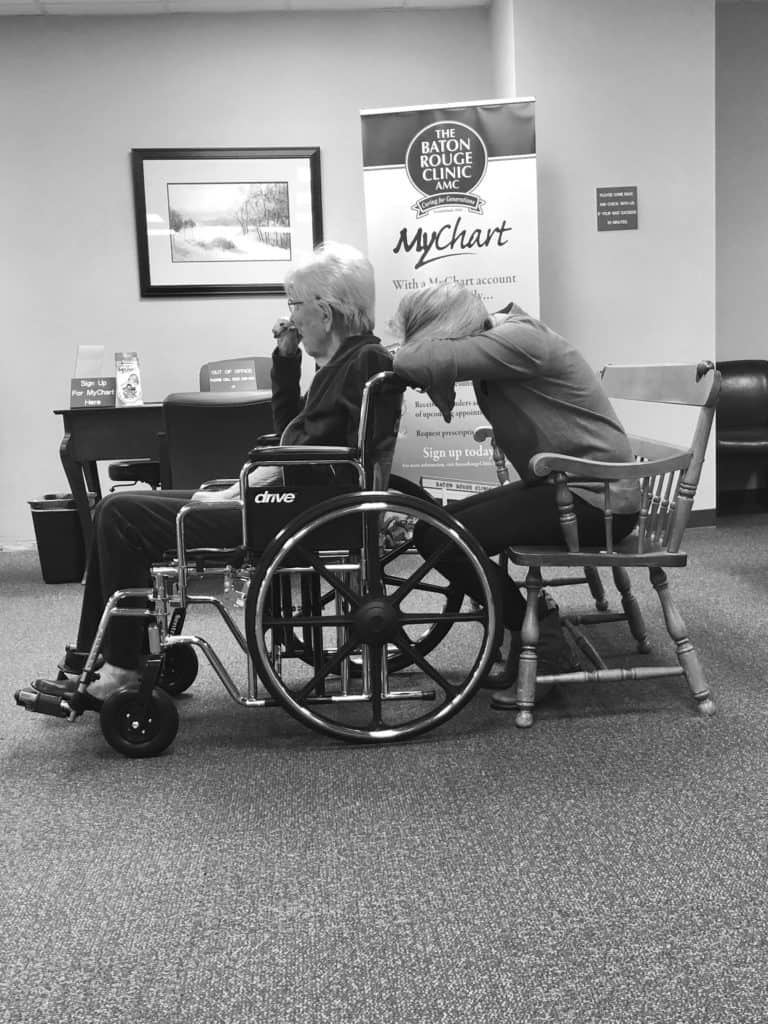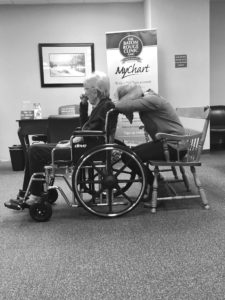 Last night, my mom and I cried and hugged each other for what seemed like forever in Gaga's kitchen. We are heartbroken and both share the confusing feelings and thoughts surrounding this hard time. You want your loved one to live forever, and yet, you find yourself praying for death and peace. You don't want prolonged suffering or for her to live in a body that is weak and frail.
While my heart hurts, I can't imagine my mom's, aunt's or uncle's. Watching your parent decline and having to make the tough decisions, is something I do not look forward to. I am simply here to help and take care of my best friend. I am not in charge of finances, insurance and every other legal document. The Greatest Generation's caregivers are now the heroes. The roles reverse in a way that is both natural and unnerving.
It's been such an labor and act of love to witness. I am beyond blessed with this extraordinary family. We are cracked and have plenty of dysfunctional flaws, but we love fiercely. Children become parents and grandchildren become caregivers. Nothing is outside our roles or beyond our love. We will do anything and go anywhere.
It is in times like these that you see the true strength and bond of a family. We are tired, heartbroken and unsure of what is to come. But the one thing we do know to be true is that we have each other. And that alone, is all we need.
We shall see what tomorrow brings, but for right now, I say goodnight from the feet of my Matriarch.