As many of you know, my beloved GaGa passed away yesterday morning in her sleep. Today has been harder than yesterday. I have picked up my phone countless times to call her. Today, I wrote the most difficult and most important thing in my life. I wrote my best friend's obituary. It has been a shock to my system to see her name listed under the word 'Obituary'. I'll never do her life justice, but I did my best.
Thank you for all the prayers and love. We feel each and every one.
---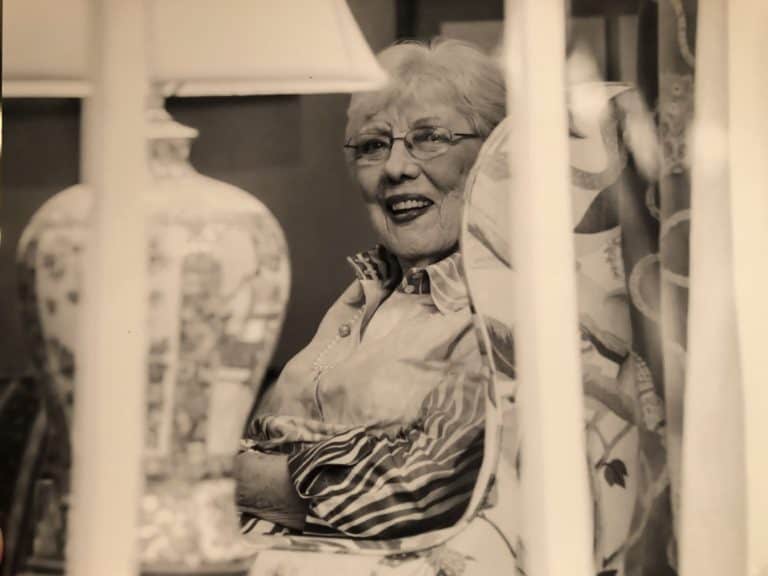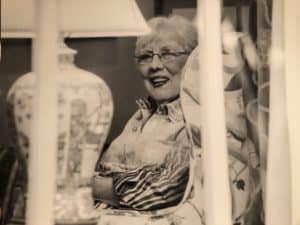 Marjorie "GaGa" Tyler Mims, age 94, passed peacefully in her Baton Rouge home on Sunday, January 14, 2018.
A woman of the Greatest Generation and a proud part of the Rosie the Riveter movement, GaGa led a life of service to her country and to others. At 18-years old, she left her small hometown, Spring Hill, LA, against her parents' wishes to "do her part in the war" as she said. She moved to Texas to weld war ships and planes. GaGa married the love of her life during the height of World War II in a war rehabilitation facility in Nashville, TN.
The newlyweds eventually moved to Baton Rouge, LA, where they remained and raised their three children – Glenda Sue Davis, Jim F. Mims and Elizabeth 'Ann' Mims Manning and husband Henry Manning. She is preceded in death by her husband, Jimmie F. Mims.
An extraordinary seamstress, GaGa lovingly made the majority of her children's (and grandchildren's) clothes, as well as countless crocheted blankets for her grandchildren and great-grandchildren. She shared her heart and time as a volunteer at Woman's Hospital, clocking in over 500 hours through the years. An avid sports fan, GaGa never missed an LSU or Saints game and was known to place a friendly wager or two with family.
Her grandchildren were the light of her life and her biggest pride and joy – Jessica Elizabeth Manning and husband, Matt Mason, Zachary James Mims, Hays Ann Davis, McCall Manning Dempsey and husband, Jordan Dempsey, Kristen McMahen and husband, Craig McMahen. In her final years, it was her beloved great-grandchildren that truly lit up her world – Manning Tyler Dempsey, Marjorie Mims Dempsey, Amélie Elizabeth Mason, Henry Clinton Mason and Caden Ryder McMahen.
It is hard to sum up GaGa's extraordinary life. She cherished every minute (and football game) spent with family. GaGa left a significant imprint on all our hearts and will be missed terribly by all who knew and loved her.
She is preceded in death by her brothers – Earl Tyler, Elvin Tyler, Ernie Tyler and Bo Tyler and sisters – Lorene Crane and Katherine Strong. She is survived by brother, Norman Tyler.
We extend our sincerest gratitude to Dr. Allison Barbin and the staff at Baton Rouge Clinic and Dr. Andrew Smith and the staff at Louisiana Cardiology Association for their exceptional care and love through the years.
Visitation will be held at Resthaven Funeral Home, 11817 Jefferson Hwy, Baton Rouge, LA, on Thursday, January 18, from 12:30pm until funeral service at 2:00pm.
In lieu of flowers, please donate to the charity of your choice in her honor.