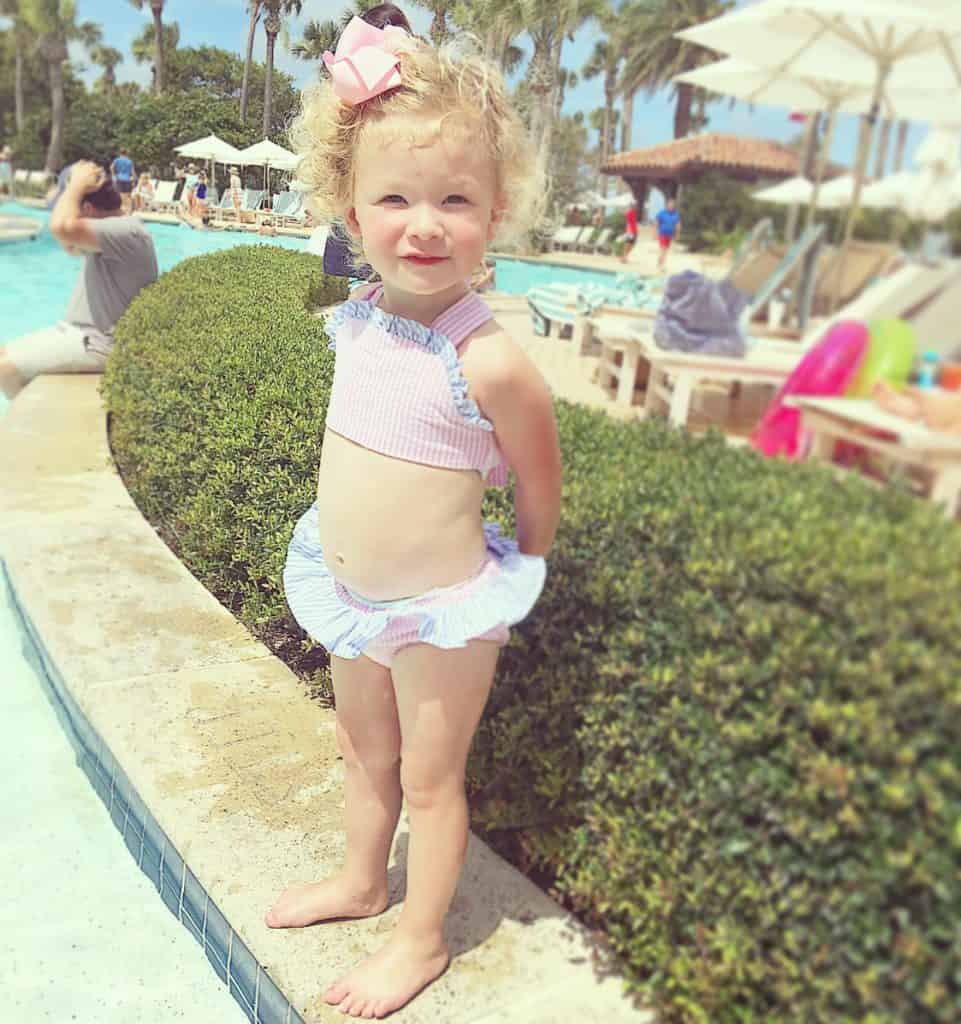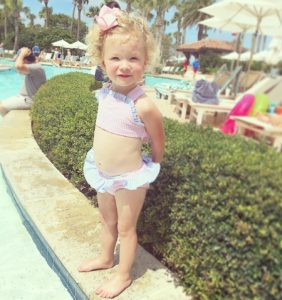 ​​To my darling baby girl,
Today, I watched you splash and play in your new bikini. You were so thrilled to be in the water and never thought twice about your body or bathing suit. I said a silent prayer today that you will always have that joy and twinkle in your eye.
I pray you always know how beautiful you are inside and how strong and wonderful your body is. I pray you see the scar on your belly as a sign of bravery and wonder. The scar will forever stand as a visible reminder of how miraculous your body was and will always be.
Society might tell you to shrink down or look different. In a few years you might start questioning what you see in the mirror. And that's okay – I did too. But I will always remind you that you are worthy just as you are.
And I know sometimes that won't be enough. You might ignore your dad and my comments of praise and beauty. You might wish your hair straight, your tummy flatter and your body shorter. I wished all of those things. I nearly killed myself for those things. But I can tell you, life is so much more than wishing your body parts away.
Life happens when we stop worrying about the size of our clothes. Life ignites when we see past the reflection in the mirror and into the person we really are. Life is meant to be LIVED not wished away with diets and detoxes.
Life is kale and cupcakes…bikinis and hiking boots…running and jammie days…laughter and tears. Life is all of these extraordinary things combined – not either or!
So go ahead, my darling girl, rock the bikini or whatever you want to wear. Never stop being you. Splash and play! Honor your body, love your body. And on those days when you aren't so sure about it all, know that I am here to remind you that you are fearfully and wonderfully made.
Love you always and forever,
Momma