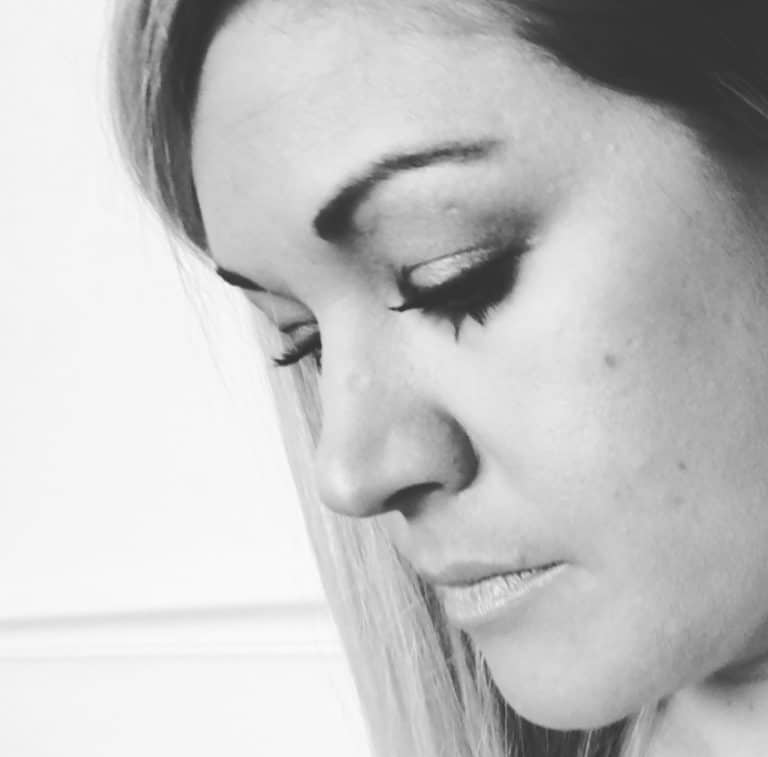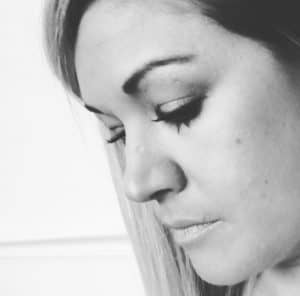 For the last six years, my blog has been my journal, my sanctuary and place to heal. Blogging became my therapeutic outlet. I didn't care who, if anyone, read it. Blogging was simply about shining light on my life – the good, the bad and the imperfect.
I haven't logged on over three months – the longest writing hiatus I've taken since starting the blog. This summer I shut down my blog and went back to the OG writing tool – my journal. I needed to take some quiet time to finally start the long road of healing from Marjorie's traumatic birth and cancer.
I signed up for this mom thing, knowing it would be tough, but completely naive to what an emotional roller coaster it would be. My mother always said I would know the size of her love when I had babies of my own. She was right, as usual (shh, don't tell her I said that).
A mother's love is a love so great, it physically hurts. And when you see your babies hurt, you just want to crumble from the mountainous ache in your gut. You want to shut the world out and take the pain onto your own body. You want to run away, clutching your baby in your arms.
But, instead, you put on your warrior momma face and big girl momma panties and attack. You ask questions, you advocate, you break down barriers, chase doctors and nurses down the hall and call on whoever it takes (I'm looking at you insurance people).
But even the toughest moms wear down. We cry in dark closets and in the carpool line, hiding our puffy faces behind sunglasses. We wake up drenched in sweat after nightmares and with anxiety that feels like an elephant on our chest and a heart attack all at once. We have flashbacks to the really bad days and a horrific fear they might return. We struggle to put one foot in front of another, but we do it anyway because that is how we get through our day.
One foot, one minute, one email, one load of laundry at a time. And this summer, that was where I found myself – one day/one minute at a time.
It's been over two years since Marjorie's diagnosis and three years since her birth, but grief and trauma are funny things. They knock the wind out of you at any given time and I've had trouble breathing for the past few months. Triggered by our recent move, the trauma and fear of my world crumbling again has completely shattered my once stable(ish) mental state.
In February, Jordan and I decided to make the leap of faith and move to Jacksonville. The last time we moved, I ruptured at 25-weeks pregnant, Marjorie was born at 27-weeks, stayed in the NICU for nearly three months and was then diagnosed with cancer. I almost lost my Marjorie twice, twice within the first year of her life. Naturally, with another move on the horizon, flashbacks began to seep back into my brain like poison. It started small and then grew into a giant, strangling me with anxiety and disturbing thoughts.
One late night in March, I emailed my therapist, Mary. I was looking for some down and dirty tools on how to combat the growing anxiety in my chest.
---
March 26, 2017
Hi Mary – 
I wanted to reach out because I am really struggling again with vivid thoughts of horrific tragedy. If you remember, I struggled with these the fall after Marjorie's diagnosis and they are back again. I'm at a loss with how to 'combat' them. 
For example, every time I travel (which is all the time) or drive, I am having vivid images of horrible wrecks, death, etc. I am also having them at home – seeing Marjorie hanging on her crib or like today Manning was playing in our driveway and I was standing right there and suddenly saw a car run him over in my head. It's awful and it is really starting to shake me. I know they are just thoughts, but I they are causing me anxiety and panic. What can I do in those moments? I feel pretty helpless to them right now. 
I would love any guidance on these thoughts.
Always thankful for you.
---
I didn't get the down and dirty list of tools to help 'fix' my anxiety. Instead, I received an all too familiar and typical Therapist Mary reply:
---
Hi McCall,
I'm sorry that you're experiencing these very scary thoughts. I do remember you having them before and how distressing they were to you.  Email is probably not the most effective venue for a discussion about these things. Thoughts like this can occur when we have feelings to process that we haven't had time, space, or witnessing to sort through. More than "strategies" or "skills", having a place to share and process is probably more what you need.
I'm aware that this is not an easy time for you to be in therapy with someone new, but I do think that having in-person therapy when you are settled is what is most appropriate. In the meantime, I'm happy to set something up with you to discuss this more. Let me know what you think.
Warmly,
Mary
---
I was certainly open to finding a therapist, but it would be two months until we were moving so the new therapist hunt would have to wait. The move occupied much of my mind, but once we finally made the move to Jacksonville, my symptoms increased in frequency and severity.
I began to experience panic attacks, disturbing thoughts, nightmares, insomnia and all around massive fear that something awful was going to happen to my family every single day.
My best friend (that I haven't meet), Brené Brown, says "You can't dress rehearse tragedy," but I wasn't dress rehearsing – I was full on living through tragic events every day, multiple times a day. If the kids were happily playing in the driveway, I would suddenly know that a truck was going to run them over (in our own driveway) so I would hurriedly scoop them up and take them inside. When we went to the beach this summer, I knew Marjorie would be swept away in a rip current even though she was splashing in barely an inch of water. Nonetheless, the images felt so real I scooped her up and only let her play in the sand.
My thoughts, fears and anxiety began to take a toll on me. I felt crazy and lonely. The tipping point came on a steaming hot day in July. Marjorie and I were leaving the grocery store and I got a call from Christy, my steadfast and amazing former Carolina House therapist.
I had seen Christy just a week before in North Carolina. Over coffee, I shared Mary's suggestions and my desire to find a new therapist to tackle the bad anxiety I was experiencing. Like Mary, Christy offered to help find me a new therapist.
On this day, Christy was calling me back with the names of therapists in my area who she thought would be best for me. We talked for a few minutes, as I drove home. The conversation was fairly light and normal as we talked through therapists.
After we hung up, my heart began racing, tears began falling and my breathing became short, very, very short. I text Christy to call me back. I could not talk or breathe. It was all too much – the memories, the trauma, the hurt. It was as if every horrific memory came back out of the blue.
"Breathe with me, McCall," I heard Christy's voice say on the other end of the phone. She sounded a million miles away and the world around me seemed to be spinning. I tried to breathe with her, but couldn't. My mind raced around me. I tried so hard to listen and breathe with Christy, but I couldn't. I wanted to. I wanted to listen, but I couldn't. The panic and fear enveloped me and I felt like I was drowning. She asked me what I could see, but I couldn't see anything. Nothing, I see nothing, I thought. I can't do this, I thought.
And then I saw my Marjorie. Sitting quietly in the back seat watching a movie.
"I see Marjorie," I told her.
I could hear Christy exhale and smile through the phone as she replied, "Good. Good. What is she doing?"
As I began to describe Marjorie's outfit and curly hair, my chest began to rise and fall at a normal pace. My tears began to dry, leaving my face painfully red and swollen.
As the minutes clicked on, my heart rate finally began to slow thanks to Christy's calming voice and guidance.
"What are you going to do today, McCall?"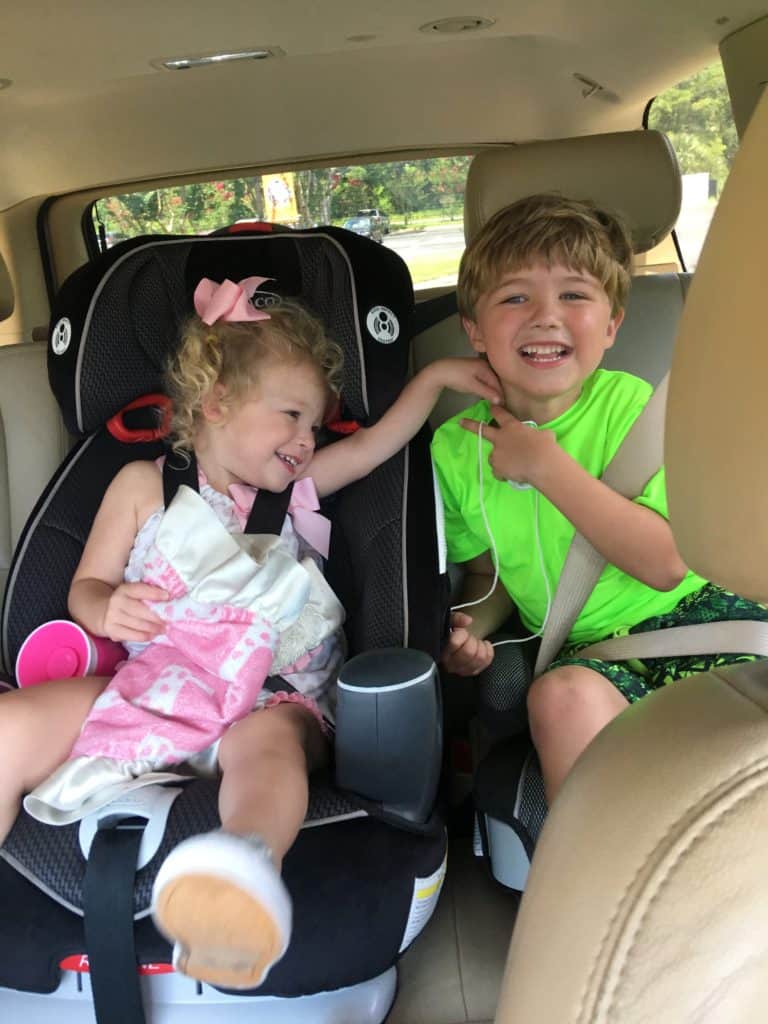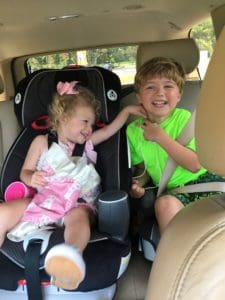 I told her I was picking up Manning from camp and we were going to go back to our new home and swim.
"Good," Christy replied, "Good, McCall. Water and sun will be good for you. Stay in the moment. Right now you are safe and so are your babies. You are safe, McCall. We will find you someone. You will get through this. I care about you and will help you find someone."
I thanked Christy for being there (like she always is) and for helping me.
After that day, it became very clear – I needed help.
On August 3, 2017, I walked into my new therapist's office. My stomach was in knots and I felt sick. Why am I doing this, I thought to myself. I should just push on. I am making this up, I thought. But deep down I knew better. I knew this was something that wasn't just going to go away.
I sat in the waiting room and immediately began scrolling through my phone, finding peace in the mindless Facebook Feed trance.
"McCall?" A voice suddenly broke through my anxiety ridden trance. I looked up to see a woman about my age with long, dark curly hair, warmly smiling back at me.
"Hi, you can come on back now," she said.
I smiled back, put my phone in my purse and followed behind her. Here I go, I thought. It is time to do this…
---
And so began my next journey of healing – EMDR therapy for PTSD. PTSD was a hard one for me to swallow and it also brought me peace at the same time, knowing there was an explanation (and diagnosis) behind my unbearable anxiety. Feelings of 'I can't be that bad' resurfaced and also my own limited knowledge that PTSD is not limited to war vets and sexual assault. It can happen to anyone, anywhere, at any point in your life. I've had to work hard to challenge the feelings of shame and not being that bad.
Until recently, I kept thinking, I don't want any more chapters in 'my book,' but life had other plans.This summer I was faced with two choices – find help or continue to live in fear and anxiety, once again being a prisoner in my own mind.
I chose help. I chose to reach out to my support system and find a new support system. It has been anything but easy. This journey has been the most difficult road I have ever walked.The EMDR sessions were so incredibly difficult, I honestly didn't know if I had it in me to continue. But recently, I turned a corner and felt ready to share.
I will share the rest in the weeks following, including explanations around EMDR – but for now just know that no matter what you go through in life, we all need support and help. And in my case, you still might need it years later. We have to not be afraid to reach out and challenge the shame swirling in our head. Some days we have to be our own hero and other days we get to lean on and let others pick us up.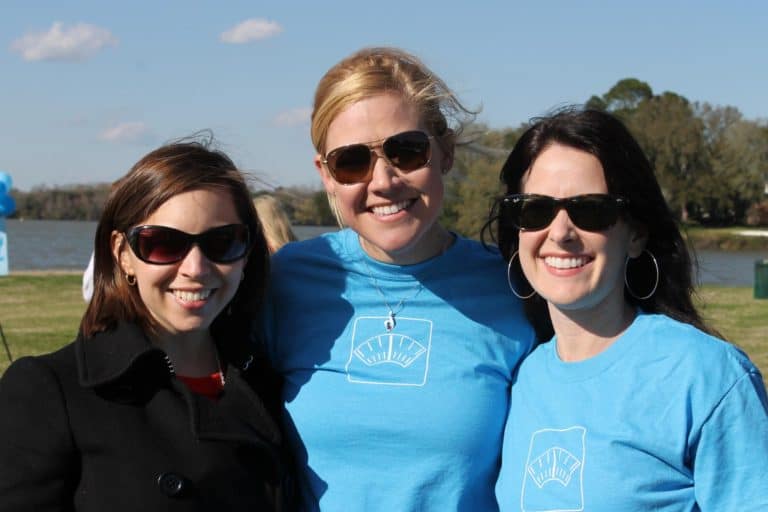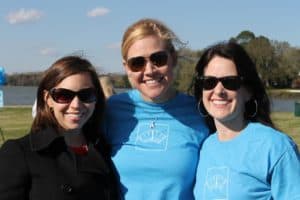 I am so thankful for my eating disorder recovery for giving me the skills and people (looking at you, Mary and Christy) to help me realize when I'm not living the life I deserve. There's no doubt God places people in our lives when we need them most and these two women are proof.
I am thankful for my best friends (aka soul sisters) who can sit with me in the pain. And most of all, I am thankful for my husband, my best friend and soulmate who (once again) doesn't fully understand what I'm going through, but supports me without hesitation.
I started this blog six years ago without rules – no scheduled posts or pressure to post a certain amount. I write when my soul needs it. I am thankful to have found my way back to my blog. I have missed it – and I have missed all of you – you remind me I am not alone. Thanks for waiting on me and for loving me.
I can finally say (and mean it) that I will be okay. I can do this. And if there was ever a motivation, it is these two precious souls. They snap me out of my bad days and make me smile when nothing else can. As much as I do not want this new chapter in my book, I've got it. I will continue to do the hard work, reach for support and remember what my other bestie (that I haven't met yet), Glennon Doyle, says – we can do hard things.