Maybe it is because her house is empty or maybe because it is Christmas, maybe it is because President George H. W. Bush's funeral is all over the news or maybe it is because my birthday is tomorrow or maybe because it is another day that ends in 'Y'…
Lately, I have been missing her more than ever. My heart feels broken all over again.
I recently realized that I will not hear her voice on my birthday. There will not be a bright colored birthday card with her impeccable handwriting in my mailbox. There will not be a glittery birthday card with her signature underlining of special words on the cards like 'greatest friend'…'granddaughter'…'I love you always'. And worst of all, there will not be a birthday phone call.
Obviously, I knew my birthday would come and go without all of these things, but it didn't hit me, like really hit me until recently. And when it hit…it HITS HARD.
I attempted (and failed) to watch Jenna and Barbara Bush's interview with Savannah Guthrie about their grandfather. Barbara said, "We expected our grandfather to pass away and at the same time we were shocked when it happened."
PREACH. RETWEET. SAME.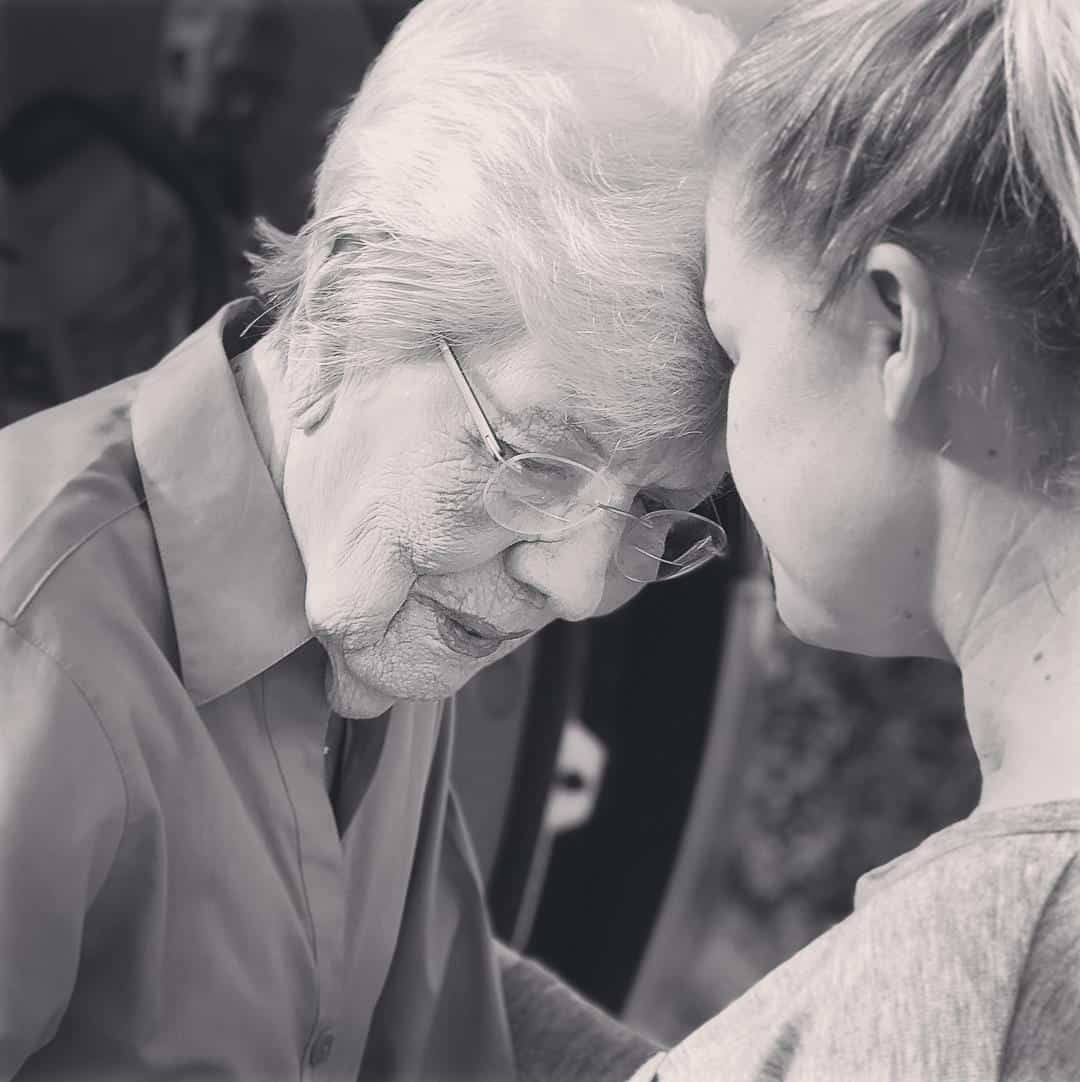 GaGa was 94. It was a complete shock to the system when she passed. People that didn't know her said, "Oh but what a wonderful life she lived." And those of us who were blessed to really know her said, "I can't believe she is gone."
There are people in life (few people) that match up to the character that was GaGa (and former President Bush). They were powerhouses. There is something about that generation that is just indescribably awesome.
This week has left me in a puddle of emotions, feeling all the feels, missing my best friend and feeling like she is gone all over again.
How does one even celebrate a birthday without hearing from their best friend?
I don't know.
I sobbed to Jordan and my mom this week, "I wish I could skip Friday and erase December 7."
Alas, I haven't figured out a way to sleep away my birthday, but I have the next best thing…speaking and doing what I love.
I will spend my first birthday without her with one thousand middle and high school women and I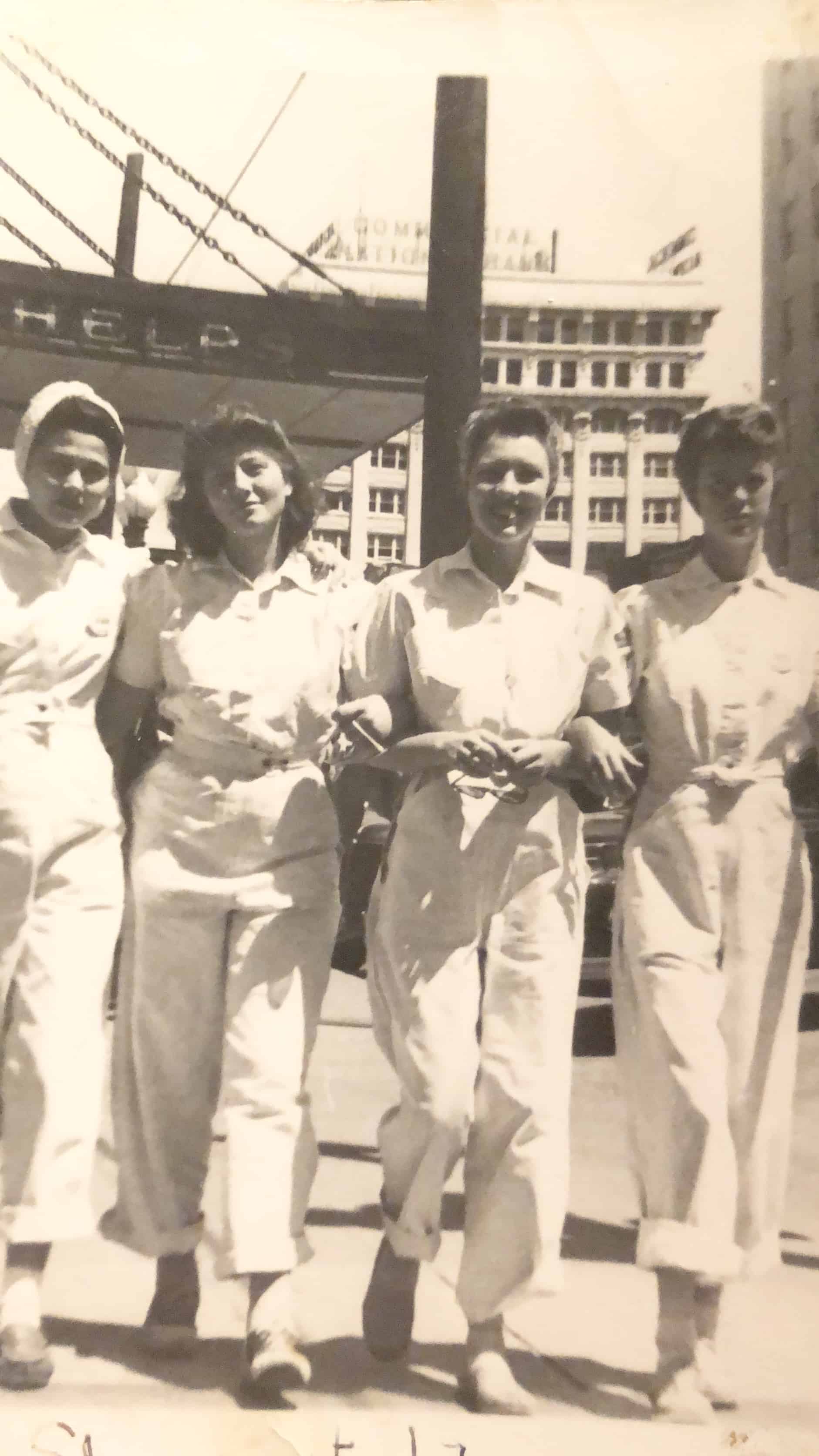 honestly can't think of anything better.
Tomorrow, I will proudly stand front and center with the extraordinary young women at the Girls Preparatory School in Chattanooga. There is nothing I love better than speaking to young women not just about body image, but breaking the barriers and learning that failure is NOT a bad word.
Basically, telling them to live boldly and bravely like GaGa and many other women – think: Rosie the Riveter! GaGa was a welder, but these women were truly pioneers and the greatest generation.
Yesterday, I had the utmost pleasure of doing just that at the Baylor School (and had the added bonus of boys too!). I ended my day with a scale smash at Focus Treatment Center where the patients were scared and showed up anyway, doing the hard work anyway.
So, tomorrow will be hard AND it will be wonderful. It will be both.
I always say a little prayer before I speak, asking God to use my voice as an instrument to help others. Tomorrow I pray that I can share the strength that GaGa gave me through her story.
While part of me wishes to crumble under a table and cry in fetal position, I will rise up. I can hear GaGa now, "Come on, McCall. Don't cry. Go and talk to them, tell them your story."
GaGa might not have understood eating disorders and the depths of my struggle. But she did know my struggle was real. She never minimized my suffering. After I started Southern Smash, she was the first to donate. She really didn't understand what the hell I was doing, but neither did I!
Once after speaking at my high school, I went to her house and showed her a picture from the assembly. She took a double look at the picture showing two-thousand young women listening to me. She asked what all did I talk about. I told her how I shared my journey through recovery. She thought for a minute and responded, "You are really helping people, McCall."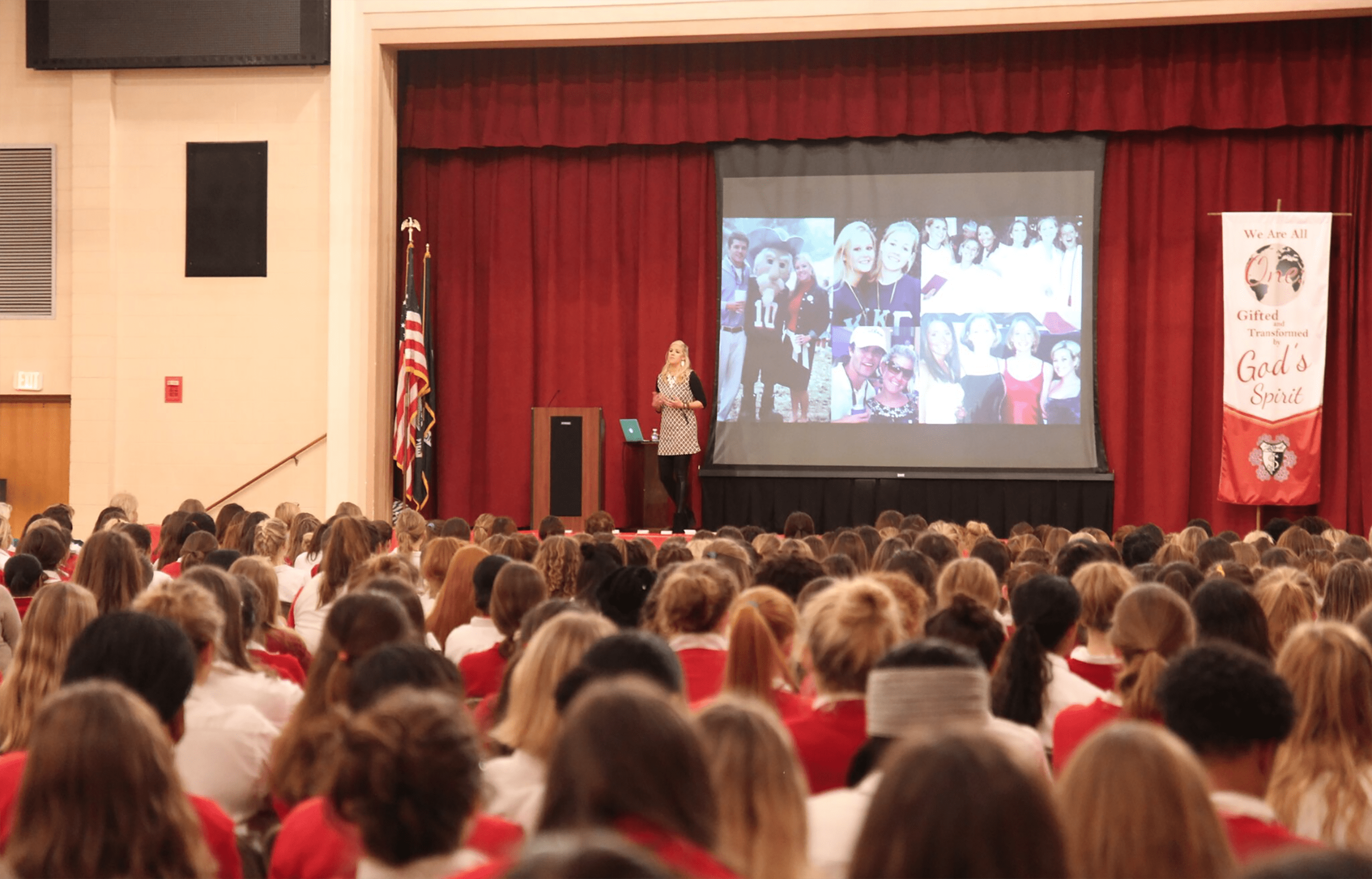 So that is what I plan to do tomorrow. I'll keep sharing even though my heart aches. I will rise even though I want to lay down and grieve. And I will grieve, I do it every day, but tomorrow I will keep marching on knowing she is with me. I rest on faith that she is watching with the same pride in her eyes that day.
This trip to Chattanooga has been a surprise blessing. Speaking and connecting with young people is my passion and my escape from grief.
This grief thing is so hard. It physically hurts and doesn't seem to be letting up. There isn't an answer or a cure. The only thing I know to do is to keep moving forward, one foot in front of another, honoring the sadness and broken heartedness..AND finding the joy, the light and the love along the way.